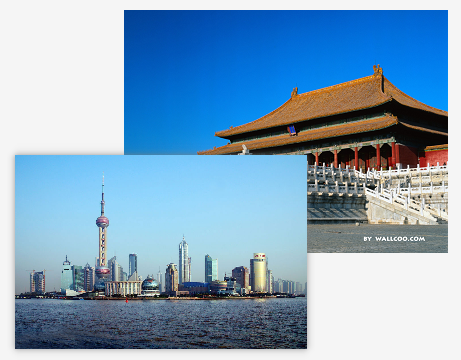 If you are planning to master Mandarin Chinese or explore career opportunities in China, you are to find yourself choosing between two popular destinations for foreigners in the country: Beijing and Shanghai.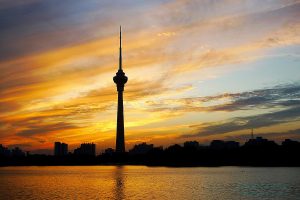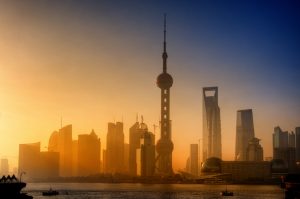 First of all, it should be said that the two places are not to be compared. They are simply two different. First thing that comes up to a traveler's mind is that Beijing is the capital and therefore the cultural, political and economical center of the country. Meanwhile Shanghai is associated with international trade and business.
In BBC's "On the Road", Beijing appears as "historic hutong city", while Shanghai is called the "futuristic metropolis".
The choice seems hard, but let's a closer look.
Studies and Career
If you are looking for a Chinese language program, Beijing would definitely be a better choice. The reason is the "Putonghua" (standard Mandarin Chinese). It is spoken in Beijing, while the "Shanghaihua", which is the Shanghai dialect – is mostly used in Shanghai. This fact turns the whole city of Beijing into your classroom. And as the pace of life is slower there, people are friendlier and more opened for random conversations in the streets, shops and public transport. Those who have ever taken a taxi in Beijing will understand what I mean. Small percentage of Beijingers is fluent in English, but they are always eager to offer you an opportunity to practice your Chinese. On the other hand, Shanghai is busier and life there flows much faster. This opens more opportunities for career development and internship. Most of the international companies based in China tend to be located in Shanghai.
Climate and Weather
Winter is milder in Shanghai; therefore most of the buildings have no heating system in them. So if you plan a winter trip, Beijing will be a warmer option, despite the lower temperature rates. Fall/Autumn is considered to be the best season in Beijing, while most people go to Shanghai in the spring.
Sightseeing and Nightlife
Centuries-thick layers of time cover ancient relics, palaces and temples in Beijing. Imperial gardens, museums and pagodas – this place is perfect for sightseeing and immersing into unique Chinese culture. While the Forbidden City, Summer Palace and the Great Wall stand for Beijing, Shanghai allures travelers with neon lights, picks of skyscrapers, and fashionable clubs and restaurants. Nevertheless, there are a lot of cultural sites to visit in Shanghai, the same as clubs and nightlife areas in Beijing.
Living expenses
It goes without saying; Shanghai is an absolute leader here. Life in the city of lights is approximately 10-15% more expensive than that in the capital. For instance, accommodation fee in Shanghai is around 1500 RMB higher. The same works for public transportation, clothing, food and daily expenses.
Much can be said about these two great cities, but the truth says all the same: you have to see them with your own eyes to be able to say you have really experienced each one and can either be called a "Shanghainese" or "Beijinger".