Study Abroad
at
Shanghai Fudan University
With a history spanning over a hundred years, Shanghai Fudan University is among China's oldest institutions, highly regarded across China. As a large and well-established university, Fudan has four campuses in downtown Shanghai – Handan, Fenglin, Zhangjiang and Jiangwan. Every year around 7 000 international students from 120 countries and regions study at Fudan, ranking the university second nationally when it comes to international student numbers. Should you find yourself coming to learn Chinese in Shanghai, Fudan University's Chinese language courses are some of the best in China.
Fudan University has been at the forefront of student foreign exchange programs in China and is committed to raising the number of international degree and graduate students at its campuses. To this end, Fudan University has established global connections and exchange programs with almost 200 overseas universities including the University of Manchester, University of Sydney, Columbia University, University of Toronto and many more. The university places an emphasis on supplying high-quality international student programs.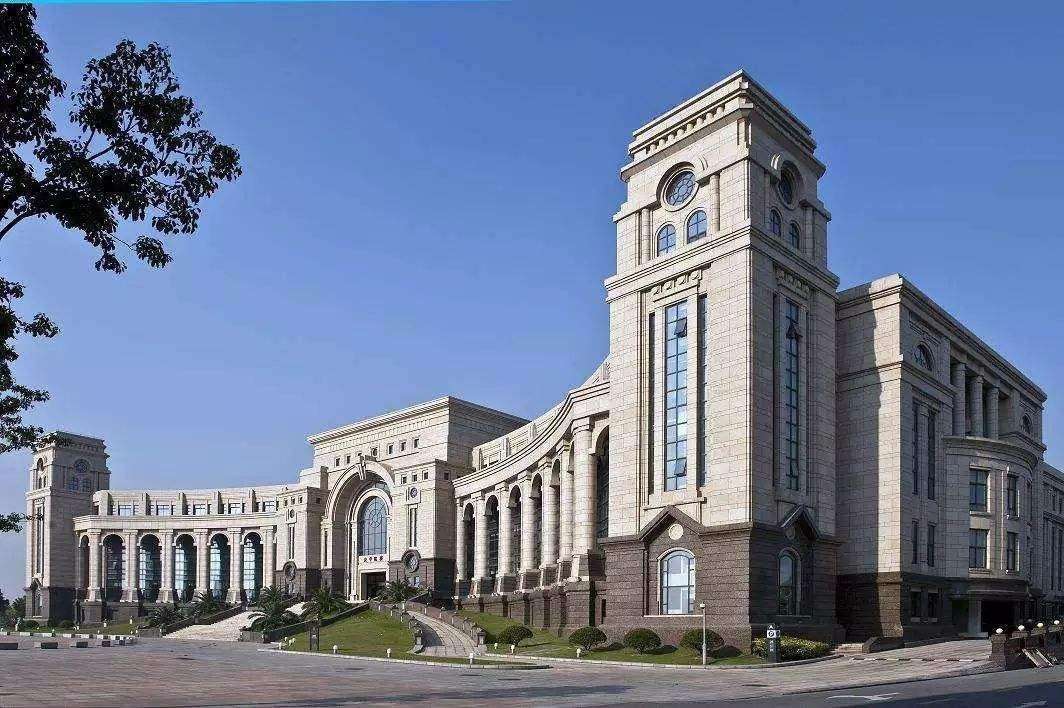 Fudan University's Chinese language Program for international students includes Summer School, semester programs and a special Bachelor of Arts course. The university also offers a range of other courses for foreign students including Chinese History, Chinese Culture, Chinese Literature, Chinese Economy, Chinese Philosophy and Chinese Law as well as a range of Doctoral and Masters courses which are taught in English. Taking a Chinese language course at Fudan University will help you to become more multicultural, to build a global view, and to make friends from all over the world. Go Abroad China are here to smooth the way, helping you choose a university, helping you get enrolled and ensuring all the finer details of coming to China to learn Chinese are taken care of for you.
Program Highlights
---
International recognition for outstanding academic performance
Total immersion in Chinese language and culture
Affordable, accredited and quality Chinese language programs
The program fee covers tuition, accommodation, visa support documents, textbooks, certificate, free culture electives, social activities and guided tours to tourist sites, networking events, welcome pack, and total support and assistance
Dormitory, homestay accommodation or shared apartment with a Chinese roommate
College credit transfer available
Transcripts & Certification
---
Upon successful completion of the Go Abroad China Mandarin Language Program at Fudan University, you will receive an official certificate and results transcript from the university, which is accepted by most universities around the world. Successful completion requires an 80% attendance rate and passing grades for the exams and overall course. Once you have completed the course Go Abroad China will provide you with all the necessary documentation and assistance for credit transfer. Study abroad for a semester here; you will soon be speaking Chinese like one of the locals!
Chinese Language Courses

at

Shanghai Fudan University
Learn Chinese in Shanghai at Fudan University's Chinese Language School, one of the best in China,  and be fully immersed in Mandarin Chinese and the Chinese culture. Your classes will include all aspects of learning Mandarin Chinese, including speaking, listening, reading, writing, grammar, classical Chinese and Chinese affairs. The program has been designed to accelerate your grasp and proficiency in Mandarin Chinese.
The highly qualified staff have years of experience of teaching Chinese as a second language and helping students to achieve excellent results in a short time. Classes are available for any Mandarin proficiency level from absolute beginners to advanced students. Along with your language classes, a series of free lectures will be provided for a deeper understanding of Chinese culture, society, history and traditions.
The following Shanghai language courses are available here:
Fudan University's International Summer Session will give students the opportunity to get familiar with China, take a Mandarin course in Shanghai and be part of the university community. All courses are divided in three levels depending on student's language proficiency.
Course highlights
Four-week Mandarin language course
Unique combination of Chinese language courses and major related classes
19 content courses
Three Chinese Language courses to choose from
Wide range of topics that include Chinese History and Culture, Politics, Society, Business, Economy and Global Issues
Extracurricular activities that allow students to explore Shanghai and nearby areas
Professional Business Chinese Internship Program
Shanghai Fudan University

Program Fees
Program Length
Program Type
Full Service with Homestay
Full Service with Shared Apartment
Full Service with Private Apartment
4 Weeks
Standard
US$3,380
US$3,780
US$4,180
Intensive
US$4,080
US$4,480
US$4,880
8 Weeks
Standard
US$5,180
US$5,880
US$6,680
Intensive
US$6,680
US$7,380
US$8,180
1 Semester
Standard
US$8,980
US$9,880
US$11,880
Intensive
US$11,380
US$12,280
US$14,280
1 Academic Year
Standard
US$15,680
US$17,180
US$21,180
Intensive
US$20,580
US$21,780
US$25,780
The University Chinese Program are flexible and available all year round from 4 weeks to a semester and an academic year.
Please contact a program advisor for more details on the course schedule of university.
Our program advisor will personalize your study plan based on your study goals and needs.
To ensure your placement in the program, please make application at least 2 weeks ahead.
Credit Transfer

Options

All our international study and internship programs have been designed to complement your academic studies back home. If your university offers internship or allows external study credits to count towards your degree you can make your time in China count toward your degree for a more fulfilling experience!

We offer two credit transfer options: through your college or university at home or through our partner universities.
If your academic institution offers credits for academic internships or external studies towards your degree, you're set! You'll need to work with your academic coordinator at your home academic institution and our program coordinators to confirm their assessment requirements. This could include supervision evaluation, an approval form or another process. You may need to pay your university a tuition fee for the credit transfer. To ensure you can transfer credits to your home university at the end of your program, you should ask your home university for their credit transfer requirements during your application and
before you arrive in China.
Having these requirements will help us ensure you are placed in a program that meets these requirements and enables you to put those credits towards your final qualification. Go Abroad China are experience in helping students with study and internship credit transfers and will provide all the assistance you need and the required documentation for your credit transfer.
If you have any other questions or requirements, don't hesitate to contact us online or email us at [email protected].
Four Easy Steps
to Go Abroad
China
Step One:

Apply online

Review program info and complete our online application form to get the ball rolling.
Step Two:

Application Assessment

You will have a 15-min Skype interview with your program advisor to discuss your motivation, goals, needs, destination and duration. From this, we can make sure we tailor the right service package for you. We'll also know if this is the right program for you. Within two to three days after the interview, the advisor will be in touch by email to let you know if your application has been successful. If so, we'll send you a formal offer.
Step Three:

Confirmation

To confirm your placement in our program, you'll need to reply to our letter of offer and pay your agreed program deposit. Once this has been done, we'll send you all the documents you need: your contract and all the required documents for your visa application as well as your pre-departure package via email, which contains all the information you'll need regarding your trip and stay in China.
Step Four:

Start your wonderful China journey

Once your flights have been booked, let us know your arrival details (date and time, flight number) so that we can organize airport pick-up. We'll be excited to welcome you to our program in person!

Our support doesn't end when you arrive. We are as dedicated to ensuring you have around the clock support for the duration of your stay as we do in getting you here. Your journey will include your paid internship, accommodation, language courses, cultural experiences, tours, and networking.
What are you waiting for? Apply online now!
Learn Chinese the fastest way in an immersive and culturally rich experience which will fast track your learning experience. Have all your needs taken care of and broaden your horizons, be more independent and make friends for life!
Promotions & Financial Aid
We want everyone to have the chance to live and study in China; to make this possible we have a range of financial options available to support students who cannot afford full fees. Contact us today to discuss promotions, full and partial sponsorship opportunities.
Our prices start from US$1,980, depending on your service components, accommodation and length of stay.