Beijing Language and Culture University
BLCU is unique; it is the only International institution in China to have its focus on teaching Mandarin Chinese and culture to students who come from a non-Chinese ethnic background as well as teaching non-Chinese languages. It is recognized as the number one University for teaching Chinese for students who wish to live in China and learn Chinese. It promotes and provides an in-depth cultural experience.
Called 'Little United Nations' by students because of its ability to inspire global communication and exchange
Delivers the world's largest Chinese language program as well as a broad range of other languages and culture programs, as well as other human and social sciences programs
Established the first Bachelor's program in Chinese for foreign students as well as the first Bachelor's program in "Teaching Chinese as a Foreign Language."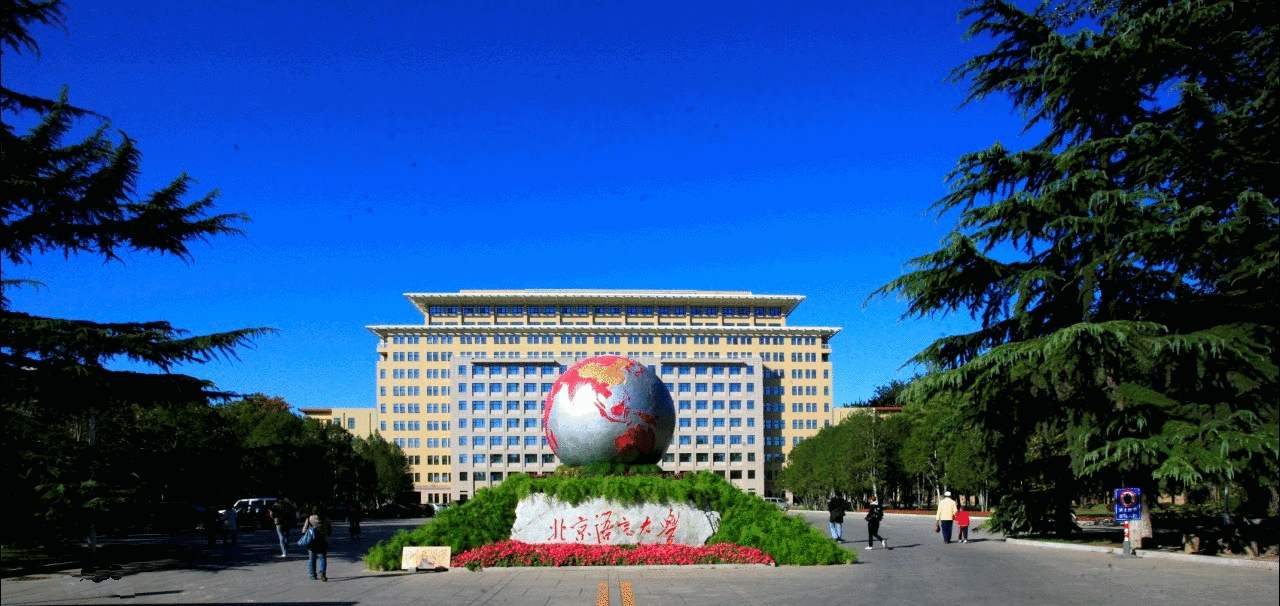 BLCU has over 300 Chinese teachers. It has welcomed more than 60 000 students from over 160 countries and territories, creating a substantial alumni. Students, regardless from which part of the world they come from, will be delighted to know that at BLCU you are bound to meet someone from your own country and social background, helping to invigorate cultural exchange. The campus itself has a vibrant atmosphere which helps you, as a student, to fit in and not just learn Chinese but live the culture. BLCU arguably offers the best learn Chinese experience available to you in Beijing.
The campus location is in Wudaokou, a melting pot for incoming overseas students, all with the same purpose; to learn Chinese! BLCU prides itself on its standard of teaching which is more than comparable to Peking or Tsinghua University. At BLCU the workload is balanced, allowing students to undertake classroom learning yet afford them the opportunity to explore and see the cultural elements of the City of Beijing. Find out more about what it is like to live and study in Beijing.
Program
Highlights
---
International recognition for outstanding academic performance
Total immersion in Chinese language and culture
Affordable, accredited and quality Chinese language programs
The program fee covers tuition, accommodation, visa support documents, textbooks, certificate, free culture electives, social activities and guided tours to tourist sites, networking events, welcome pack, and total support and assistance
Homestay accommodation or shared apartment with a Chinese roommate
College credit transfer available
Transcripts & Certification
---
Upon successful completion of the Go Abroad China Mandarin Language Program at BLCU, you will receive an official certificate and results transcript from the university, which is accepted by most universities around the world. Successful completion requires an 80% attendance rate and passing grades for the exams and overall course. Once you have completed the course Go Abroad China will provide you with all the necessary documentation and assistance for credit transfer. Study abroad for a semester here; you will soon be speaking Chinese like one of the locals!
Chinese Language Courses

at BLCU
All Mandarin language programs at BLCU aim for the improvement of students' skills in oral and written Chinese. The university has all the facilities needed to help students acquire a deep understanding of Chinese history, culture, and society through the language. Their well-stocked libraries, qualified professors, modern teaching methodologies and international atmosphere are to assist in improving their language skills. The curriculum is highly student-centered and involves many activities that let participants learn Chinese faster and more effectively.
BLCU offers more than 60 optional courses with the possibility to select a cross-level of classes to cater to the particular interests of the student. For all levels, from the beginners to advanced, the university staff organize extra-curricular activities to help you live the language, including language debates, study tours, a buddy program, talent shows, and competitions in Chinese language - everything for practicing and gaining deeper knowledge. BLCU has already trained more than 80 000 Chinese learners from more than 100 countries and regions.
The long-term program course has been designed to offer comprehensive language skill training. This course is designed for all levels of language ability. The program focuses on all aspects of the Chinese language including listening, reading, speaking, writing, grammar and phonetics.
Course highlights
The program length can be one or two years
20 classes per week
There are more than 60 optional courses
Elementary covers listening, speaking, reading, writing, and grammar
Intermediate covers the above as well as Chinese in different contexts such as journalism, news, audio, trade and economy, translation and more
Advanced builds on intermediate with further classes including business cases, ancient Chinese, translation, economic, social and more.
This is a student-centered program
The course ensures you get full cultural immersion
A variety of materials and textbooks are used
The course includes fun and interactive activities to help learning
Beijing Language and Culture University
Program Fees
Program Length
Program Type
Full Service with Homestay
Full Service with Shared Apartment
Full Service with Private Apartment
4 Weeks
Standard
US$3,380
US$3,780
US$4,180
Intensive
US$4,080
US$4,280
US$4,680
6 Weeks
Standard
US$4,080
US$4,680
US$5,280
Intensive
US$5,280
US$5,780
US$6,380
8 Weeks
Standard
US$5,180
US$5,880
US$6,680
Intensive
US$6,080
US$6,680
US$7,480
12 Weeks
Standard
US$6,180
US$6,680
US$7,780
Intensive
US$7,280
US$8,380
US$9,780
1 Semester
Standard
US$9,080
US$9,880
US$11,880
Intensive
US$11,380
US$12,280
US$14,280
1 Academic Year
Standard
US$15,680
US$17,180
US$21,180
Intensive
US$20,560
US$20,780
US$24,780
The University Chinese Program are flexible and available all year round from 4 weeks to a semester and an academic year.
Please contact a program advisor for more details on the course schedule of university.
Our program advisor will personalize your study plan based on your study goals and needs.
To ensure your placement in the program, please make application at least 2 weeks ahead.
Credit Transfer

Options

All our international study and internship programs have been designed to complement your academic studies back home. If your university offers internship or allows external study credits to count towards your degree you can make your time in China count toward your degree for a more fulfilling experience!

We offer two credit transfer options: through your college or university at home or through our partner universities.
If your academic institution offers credits for academic internships or external studies towards your degree, you're set! You'll need to work with your academic coordinator at your home academic institution and our program coordinators to confirm their assessment requirements. This could include supervision evaluation, an approval form or another process. You may need to pay your university a tuition fee for the credit transfer. To ensure you can transfer credits to your home university at the end of your program, you should ask your home university for their credit transfer requirements during your application and
before you arrive in China.
Having these requirements will help us ensure you are placed in a program that meets these requirements and enables you to put those credits towards your final qualification. Go Abroad China are experience in helping students with study and internship credit transfers and will provide all the assistance you need and the required documentation for your credit transfer.
What's Included
in a
GAC Language Program?
At Go Abroad China, our primary aim is to make sure your stay in China is as smooth and hassle-free as possible. Over time we've found that our students ultimately become our friends. Our programs can easily be customized to suit your needs. Whether you want to come and learn Chinese and study in China for a  few weeks, over winter or summer, for a semester or an academic year, Go Abroad China have a program for you. If you still have questions or want to know more, why not contact us? Our team is here to help you every step of the way. Your program fee includes the following:
Four Easy Steps
to Go Abroad
China
Step one: Apply online
Once you have an idea about where, when and for how long you want to learn Chinese in China, complete our online application form to get the ball rolling.
Step two: Assessment
To make sure we know what you want from your Chinese learning experience – why you want to study abroad, what you want to achieve, where and for how long you'd like to stay – we'll organize a 15 minute Skype interview with you. From this, we can make sure we tailor the right Learn Chinese Package for you. We'll also know if this is the right program for you. Within two to three days after the interview, the coordinator will be in touch by email to let you know if your application has been successful. If so, we'll send you a formal offer.
Step three: Confirmation
To confirm your placement in our program, you'll need to reply to our letter of offer and pay your agreed deposit. Once this has been done, we'll send you all the documents you need: your contract and all the required documents for your study visa application as well as your pre-departure package. The pre-departure package contains all the information you'll need regarding your trip including where you'll stay.
Step Four: Start your Chinese study experience
Once your flights have been booked, let us know your arrival details (date and time, flight number) so that we can organize airport pick-up. We'll be excited to welcome you to our program in person!
Our support doesn't end when you arrive. We are as dedicated to ensuring you have around the clock support for the duration of your stay as we do in getting you here. Your journey will include your paid internship, accommodation, language courses, cultural experiences, tours, and networking.
What are you waiting for? Apply online now!
Learn Chinese the fastest way in an immersive and culturally rich experience which will fast track your learning experience. Have all your needs taken care of and broaden your horizons, be more independent and make friends for life!
Promotions & Financial Aid
We want everyone to have the chance to live and study in China; to make this possible we have a range of financial options available to support students who cannot afford full fees. Contact us today to discuss promotions, full and partial sponsorship opportunities.
Our prices start from US$1,980, depending on your service components, accommodation and length of stay.