Cantonese vs Mandarin: The [7] Main Differences Between Them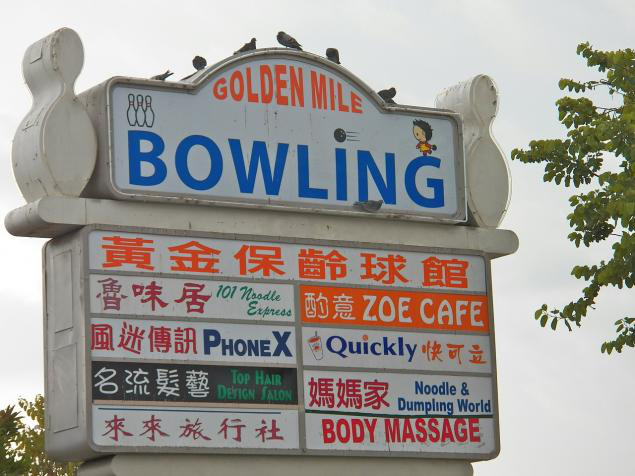 Cantonese vs Mandarin: The [7] Main Differences Between Them
You may have heard of Cantonese vs. Mandarin when talking about the Chinese language, though you aren't sure what the difference is. Many people assume there is only one Chinese language, but in fact, this is not the case.
The difference between Cantonese and Mandarin can be difficult for foreigners to pick up on. The distinction is huge for natives – they describe it as "the chicken talking to the duck." This means that while the languages have many things in common, it isn't easy for speakers of each to understand one another.
Here, we will explain what the main difference between Mandarin and Cantonese is, as well as explaining when and where you might use either of them. Finally, we will also explain which of the forms is better for you to learn.
Is Cantonese Chinese?
Who speaks Cantonese?
Cantonese is recognized as one of the forms of the Chinese language. However, it is not the official language of the mainland. On mainland China, people speak Mandarin instead. We will see who speaks Cantonese in just a moment.
The Chinese language was first unified by the Emperor Qin Shihuang, who decreed that the two languages should be as one in 221 BC. Though this was more than 2,000 years ago, there are still many variations between the two forms of the Chinese language, which make them quite different. Interestingly, you can easily understand both for the most part when reading and writing as the alphabets are the same. It is when they're spoken out loud that you'll notice the difference between Mandarin and Cantonese.
When we talk about the Chinese language, we should understand this as meaning a language that is spoken by Chinese people. If you are talking about the language you are learning, however, it is better to use the terms Cantonese or Mandarin to avoid confusion.
Who Speaks Cantonese?
If you are wondering who speaks Cantonese, the interesting thing is that many immigrants who have left China tend to be Cantonese speakers. They come from the Guangdong and Guangxi provinces, where Cantonese is spoken more commonly. Macau and Hong Kong are also areas where a larger percentage of the population speaks Cantonese.
However, the official language of Mandarin is used in most official places, such as schools, universities, on television and the radio, and so on. It is also used widely in larger cities such as Beijing and Shanghai. This means that if you learn Chinese in Beijing, you will most likely be instructed in Mandarin.
Looking at the population of Cantonese vs. Mandarin speakers, we can see that Mandarin is far more commonly spoken. Around 30% of the population of China, which equates to 400 million people, only speak Cantonese. However, even amongst these communities, it is becoming more popular to learn Mandarin as a second language. This is especially true in busier areas such as Macau and Hong Kong.
How Many Tones in Cantonese?
This is an important question because the tones that are used when speaking Chinese dictate the meaning of the word. Change the tone, and you change the meaning. So, how many tones in Cantonese? Well, that depends on who you ask. There can be between six and nine tones in the Cantonese language. The amount will vary due to the area where the speaker learned their language.
Since Mandarin only uses four tones, it is considered much easier for non-natives to learn Mandarin instead of Cantonese. Each of the tones will have a different meaning even when you are saying the same word, or sound – this is very different from the English language, which makes it difficult to pick up. Therefore, it's easier to tackle just four tones from the beginning than to go with all nine.
Mandarin vs. Chinese
Some people wonder whether it is right to call the official language of China Mandarin, vs Chinese. After all, it would cause less confusion if we thought of Mandarin as the official language. However, since there is no standardized way to say this, the question of Mandarin vs. Chinese becomes more complicated.
When people say "Chinese" in reference to a language, the likelihood is that most of the time they mean Mandarin. That much we can say for sure because it is the most widely spoken form of the language. However, the confusion comes in because most people do not know that there is any difference between Mandarin and Cantonese.
We would also run into some problems for those who speak Cantonese only. Is Cantonese Chinese? If it is, then we can't use the name "Chinese" just to refer to Mandarin. Since the languages were united so many thousands of years ago, in the end, we have to use the terms Cantonese vs. Mandarin in order to make ourselves clear.
Key Differences Between Cantonese and Mandarin
Now, let's take a look at the main differences between these languages. This should help you to understand why it is hard for a speaker of one to understand the other!
1. Mandarin has fewer tones
As we have already noted above, Mandarin uses just four tones. How many tones in Cantonese? Either six or nine tones, depending on the speaker.
2. Mandarin is more widely spoken in China
For mainlanders, Mandarin is more likely to be spoken as their first language. This percentage changes when you leave China, however. Most communities outside of China speak Cantonese, although there has been some shift in recent years with more Mandarin speakers emigrating.
3. Some words are different
You may be surprised to learn that most of the vocabulary between the two languages is the same. For this reason, a Mandarin speaker can read Cantonese and vice versa. However, there are some words which exist only in one language or the other. These words have grown under different dialect conditions.
4. Mandarin uses simpler brushstrokes
Most Mandarin speakers now use the simpler brushstrokes to write their Chinese characters. This is a move by the government to make it easier to write and understand the language, which can be tricky even for natives at times.
However, because of the more traditional use of the Cantonese language, it is still often written with traditional characters. As time goes on, more Mandarin speakers who learned only the simple characters will be unable to read Cantonese writers.
5. Words are used differently
This is where things can get complicated. While the same writing system is used for both languages, with the same alphabet, and many words are the same, they may not be used in the same way. Think of it like this: you can say "scared" and "afraid" in English, both of which mean the same. However, imagine if British people were more likely to say scared, while Americans were more likely to say afraid. To go further, imagine if one would more naturally say "I am scared," while the other would phrase it as "This causes me to be afraid." While they can both understand one another, the way they use the words is different.
6. Their grammatical constructions
Here is another big difference between Cantonese and Mandarin. There are lots of traditional grammatical constructions which are still used in Cantonese. However, these tend to have been abandoned or loosened in Mandarin. There are some individual rules which differ entirely between them.
7. Their idioms and sayings
There are plenty of idioms and sayings that exist in Cantonese but are not known to Mandarin speakers. It's interesting that the reverse is not necessarily true, however. Many Mandarin idioms have been picked up by speakers of the Cantonese language, which means they exist in both forms.
Is Mandarin Easier Than Cantonese?
Many would argue that Mandarin is easier than Cantonese. This is largely due to the fact that there are fewer tones to deal with in Mandarin. If you are learning to read, you will also be better off with the simpler form of the alphabet, which is again more common when learning Mandarin.
Is it Better to Learn Cantonese or Mandarin?
If you are deciding whether to learn Cantonese or Mandarin, there are several factors to take into account. If you are learning for business reasons, then Mandarin will be the best choice. This is because it is the most widely spoken and is usually used in official or professional capacities.
On the other hand, if you are planning to live in China, or to undertake summer study abroad in China, then it will depend on your destination. This is because each area of China may be more likely to speak Mandarin or Cantonese overall.
If you are going to Hong Kong, for example, you may wish to learn Cantonese. While many people here do speak Mandarin, it is often only for business purposes, and they will be more comfortable using Cantonese.
As an outsider, the difference between Cantonese and Mandarin may seem superficial. However, when you dig deeper, you can see that there is, in fact, a vast gulf between these two languages. They are so different, in fact, that speakers of the two may not be able to understand one another at all. Some even wonder, is Cantonese Chinese?
This is something you should absolutely keep in mind when learning Chinese and when attempting to speak to Chinese natives. You need to know which form to use! Take one of our internship courses in China, and you will soon know the difference for yourself.