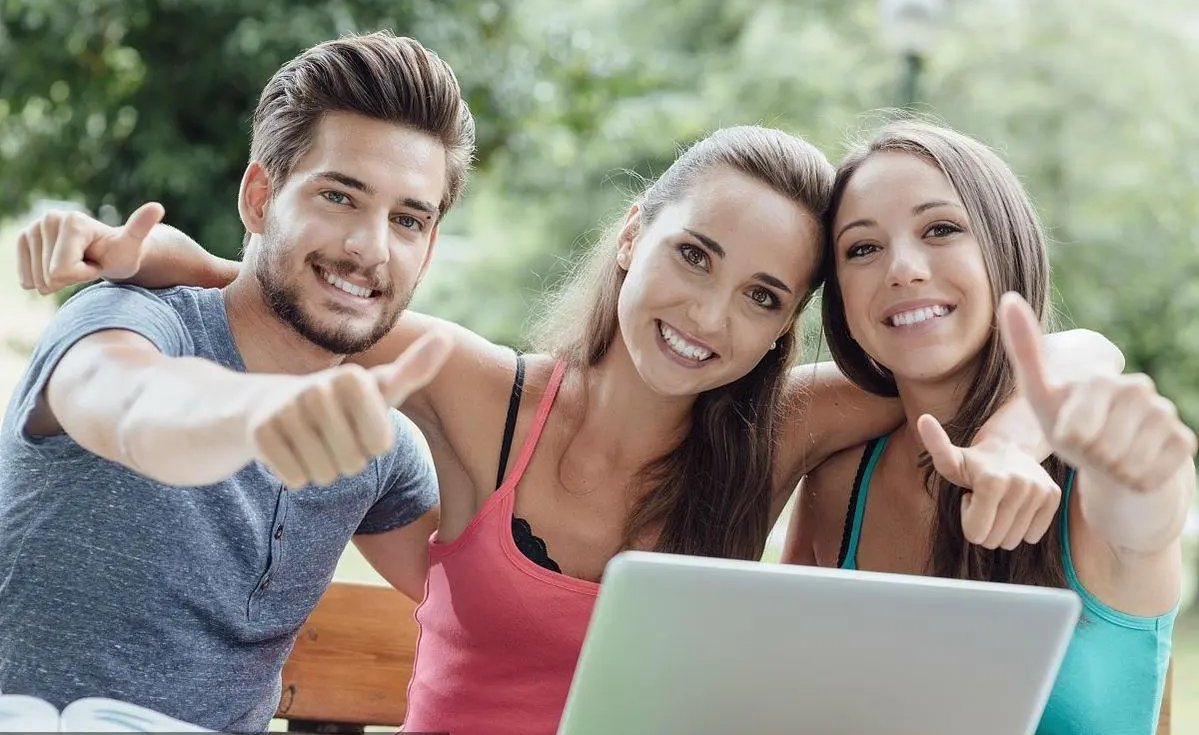 Online Learn Chinese Program
Online

Chinese program

Reach your Mandarin learning goals from the comfort of your own home with GoAbroadChina's online Chinese courses. Choose from a range of One On One tutoring, small group, or university online curriculum packages and connect with experienced teachers, from anywhere in the world.

GAC Online Chinese courses are designed to suit all levels, from beginner to advanced. Those courses focus on developing your speaking and listening skills primordially. we will also be able to customize your courses based on your personal needs and goals to ensure that you reach your preferred outcome. We have designed this course based on our over 18 years' Chinese teaching experience. These courses focus on Mandarin conversational language and will help you develop better understanding, fluency and confidence as you progress.

Any Time, Any Place. Browse our options, select your level, and start learning with GAC qualified Chinese teachers. 加油!
Customized Course Levels
GAC Online Chinese courses are designed to suit all levels, from beginner to advanced. Those courses focus on developing your speaking and listening skills primordially. we will also be able to customize your courses based on your personal needs and goals to ensure that you reach your preferred outcome.
Prices &amp Dates
Our learn Chinese Program are available all-year-round with the optional duration from 1 to 12months. The following table outlines all-inclusive service prices for our programs, excluding visa fees, flights, insurance or daily food & drink. Learn more pricing details.
| Program Length | Full Service with Homestay | Full Service with Shared Apartment | Full Service with Private Apartment |
| --- | --- | --- | --- |
| 1 Month | US$3,280 | US$3,630 | US$3,930 |
| 2 Months | US$4,260 | US$4,860 | US$5,600 |
| 3 Months | US$5,360 | US$6,260 | US$7,460 |
| 4 Months | US$6,580 | US$7,530 | US$9,240 |
| 5 Months | US$7,880 | US$8,880 | US$10,080 |
| 6 Months | US$8,880 | US$9,930 | US$11,480 |
| 12 Months | US$15,430 | US$16,980 | US$20,880 |
∗ Contact a Personal Program Advisor to get your customized service package within your budget.
Four Easy Steps
to Go Abroad
 Asia
Step One:

Apply online

Review program info and complete our online application form to get the ball rolling.
Step Two:

Application Assessment

You will have a 15-min Skype interview with your program advisor to discuss your motivation, goals, needs, destination and duration. From this, we can make sure we tailor the right service package for you. We'll also know if this is the right program for you. Within two to three days after the interview, the advisor will be in touch by email to let you know if your application has been successful. If so, we'll send you a formal offer.
Step Three:

Confirmation

To confirm your placement in our program, you'll need to reply to our letter of offer and pay your agreed program deposit. Once this has been done, we'll send you all the documents you need: your contract and all the required documents for your visa application as well as your pre-departure package via email, which contains all the information you'll need regarding your trip and stay in Asia.
Step Four:

Start your wonderful China journey

Once your flights have been booked, let us know your arrival details (date and time, flight number) so that we can organize airport pick-up. We'll be excited to welcome you to our program in person!

Our support doesn't end when you arrive. We are as dedicated to ensuring you have around the clock support for the duration of your stay as we do in getting you here. Your journey will include your paid internship, accommodation, language courses, cultural experiences, tours, and networking.