Internship

Host Partner Companies
At Go Abroad China, we are continually reviewing and growing our network of partner organizations to ensure we can offer our interns the greatest range of guaranteed paid international internship opportunities.
We work closely with participants to match their educational background, experience, and interests with a suitable company and position. We work closely with universities to make sure our interns have a sound background. Once you're here, we work closely with interns to ensure they have the foundations they need to succeed through mentoring and coaching.
Our vast network of host companies has grown to encompass more than 800 companies of varying sizes, across many industry sectors across China. We work closely with host companies, providing training and consulting services to make sure the organizations are ready to receive our interns.
How we select
Internship Host Partner Companies
Our Internship Host Partner Companies are assessed across a range of criteria to make sure they are suitable for intern placement and support. Our criteria comprise:
Ensuring there is a proficient level of fluency in English within the company and that the supervisor is fluent.
Ensuring they have a friendly and motivating environment
Ensuring they will mentor and coach interns
Ensuring they are a well-established company with relevant employee policies and procedures
Ensuring they have a clear liability and safety policy.
Ensuring they have professional job duties can bring intern staff rewarding working experiences.
Ensuring they have good paying stipend and salary policy for intern staff
What
types of companies
do we partner with?
To ensure you get the type of company you would like, we partner with a range of companies ranging from small start-ups to Fortune 500 companies.
Medium Sized
Chinese Businesses
Multinational and
Fortune 500
Our Partner Host
Companies
Here is a list of some of our host partner companies. With over 800 partners, we cannot list them all here. If you can't see a company you are interested in here,
contact us
.

Scientists and engineers at heart, we thrive on helping customers protect people, the environment, and our natural resources. We are often called "the original clean technology company" because our products provide clear environmental benefits. Pall fluid management solutions enable customers to purify and conserve water, consume less energy, make alternative energy possible and practical, advance medicine and minimize emissions and waste. By doing so, we're helping to make our world safer, greener and better every day.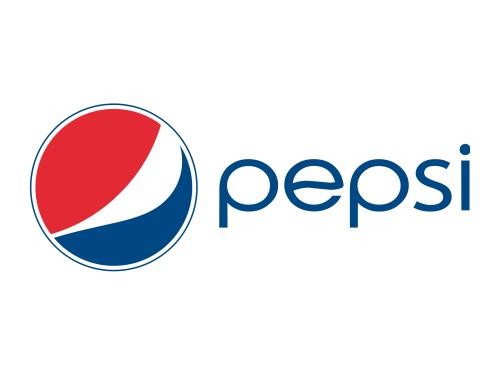 Pepsi Co is a global food and beverage leader with net revenues of more than $65 billion and a product portfolio that includes 22 brands that generate more than $1 billion each in annual retail sales. Our main businesses - Quaker, Tropicana, Gatorade, Frito-Lay, and Pepsi-Cola, make hundreds of enjoyable foods and beverages that are loved throughout the world.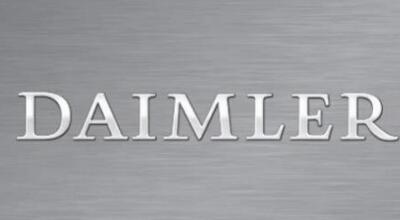 Daimler Northeast Asia Parts Trading and Services Co., Ltd. (DPTS), which was established in April 2008, is headquartered in Beijing and running three operative warehouses in Beijing, Shanghai and Guangzhou. The headquarter is taking care of the administration processes, including inventory management, importation, domestic trading, export, customer relationship management, procurement, transportation management, warehouse management, contract management and cost planning, as the backbone to the three warehouses which do the physical distribution.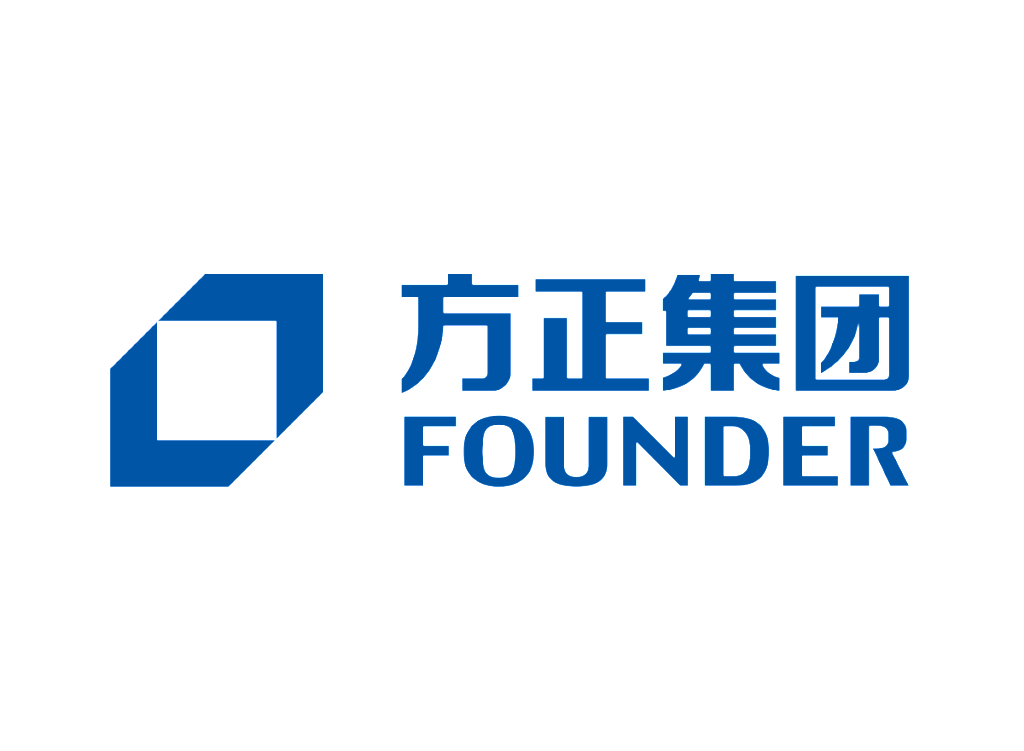 As an enterprise invested and founded by Peking University, Founder Group has, since its inception, been adhering to the university's spirit – "Be a man of honesty and integrity and do things in a down-to-earth manner," and conscientiously performing its corporate social responsibilities. While lending support to the improvement of China's soft power, the Group has developed a sense of "responsibility for innovation" in the areas of serving the country through the industry, educational regurgitation-feeding, and repaying the society. At the same time, the Group has long focused on the four major areas, namely, national culture, national health, national education, and science and technology.

Ericsson is a world leader in the rapidly changing environment of communications technology, providing equipment, software, and services to mobile and fixed network operators all over the globe. Some 40 percent of global mobile traffic runs through networks we have supplied, and the company manages one of the industry's strongest patent portfolios.

Spirent Communications is a worldwide provider of integrated performance analysis and service assurance systems for next-generation network technologies. Our solutions accelerate the profitable development and deployment of network equipment and services by emulating real-world conditions in the lab and assuring end-to-end performance of large-scale networks.
Spirent's performance analysis solutions include instruments and systems that measure and analyze the performance of network equipment, particularly the devices that route voice and data messages to their destination. Our service assurance solutions include remote test, fault and performance management systems that let network service providers quickly identify network faults and monitor real-time performance.

UnionPay International is a subsidiary focusing on the international business of UnionPay. UnionPay International defines Membership Scheme to be the basis for the development of the worldwide UnionPay Card acceptance network; promotes the international issuance and usage of the UnionPay Card as well as other innovative payment solutions and enhance the international brand position of UnionPay. By cooperation with over 300 associations worldwide, the UnionPay international network has enabled the UnionPay Card acceptance in over 140 countries and regions to date. UnionPay cards have been issued in above 30 countries and regions. UnionPay International provides quality, efficient and secure cross-border payment services to the world's largest cardholders group; and offers convenient and localized service to the increasing overseas UnionPay cardholders.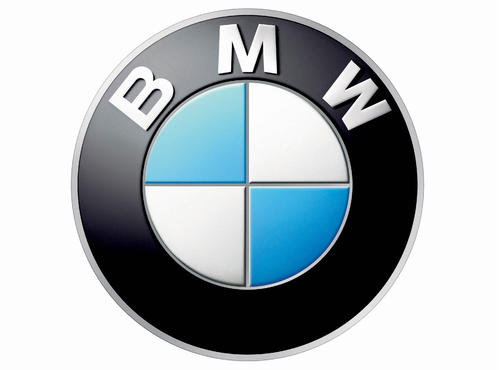 BMW is the abbreviation of Bayerische Motoren Werke and in China is translated into Chinese as "Bao Ma." The BMW Group concentrated initially on the development and production of aero engines. The blue and white BMW logo symbolizes the rotating propeller, reflecting the early age of the BMW Group.
The BMW Group is one of the most successful manufacturers of automobiles and motorcycles in the world with its BMW, MINI, and Rolls-Royce brands. The BMW Group is the only automobile and motorcycle manufacturer worldwide to operate with all its brands exclusively in the premium segments, from the small car to the top-most segment. As a global company, the BMW Group operates 24 production facilities in 13 countries and has a global sales network in more than 140 countries.

Thermo Fisher Scientific is the world leader in serving science, with revenues of $17 billion and 50,000 employees in 50 countries. Our mission is to enable our customers to make the world healthier, cleaner and safer. We help our customers accelerate life sciences research, solve complex analytical challenges, improve patient diagnostics and increase laboratory productivity. Our four premier brands – Thermo Scientific, Life Technologies, Fisher Scientific and Unity Lab Services – offer an unmatched combination of innovative technologies, purchasing convenience and comprehensive support.

Regus is the world's largest provider of workplace solutions offering the widest range of products and services that allow individuals and companies to work, however, wherever and whenever they need to. Products and services include fully equipped and staffed offices, mobile working, virtual office services, meeting rooms, conference and training facilities and the largest network of public video conference rooms. Regus is a global organization with more than 1500 business centers across some 600 cities now.

Aon Hewitt is the global leader in human capital consulting and outsourcing solutions. The company partners with organizations to solve their most complex benefits, talent and related financial challenges, and improve business performance. Aon Hewitt designs, implements, communicates and administers a wide range of human capital, retirement, investment management, health care, compensation, and talent management strategies. With more than 29,000 professionals in 90 countries, Aon Hewitt makes the world a better place to work for clients and their employees.

SCA is a leading global hygiene and forest products company. The Group develops and produces sustainable personal care, tissue and forest products. Sales are conducted in about 100 countries under many strong brands, including the leading global brands TENA and Tork, and regional brands, such as Lotus, Libresse, Tempo, and Libero. As Europe's largest private forest owner, SCA places considerable emphasis on sustainable forest management. The Group has about 36,000 employees, and sales in 2012 amounted to SEK 85bn (EUR 9.8bn). SCA was founded in 1929, has its headquarters in Stockholm, Sweden, and is listed on NASDAQ OMX Stockholm.

Industrial Bank was established in August 1988 and headquartered in Fuzhou City, Fujian Province. It is one of the first batches of joint-stock commercial banks approved by the State Council and the People's Bank of China. On February 5, 2007, Industrial Bank was listed on Shanghai Stock Exchange (Stock Code: 601166) with a total registered capital of RMB10.786 billion.

Jin Niu Investment Management Co., Ltd. is an international investment management firm focused on generating superior returns for investors by developing and executing innovative alternative private equity investment strategies for the China market.

ZTE Corporation is the fourth largest mobile phone manufacturer in the world. It is also the world's fifth largest telecom equipment producer. Through its network of operators across 140 countries, the company delivers innovative products and business solutions. It connects global customers via voice, data, multimedia and WLAN channels.

Founded in 1965 in Sweden as Europeiska Ferieskolan, EF became a leading player in the education industry. More than 34,000 people in 400 schools, spread among 50 countries, are now working for this privately owned company. EF was the official supplier of language training services to the 2008 Olympic games in Beijing and was also awarded the same role for the 2014 winter Olympic games in Sochi.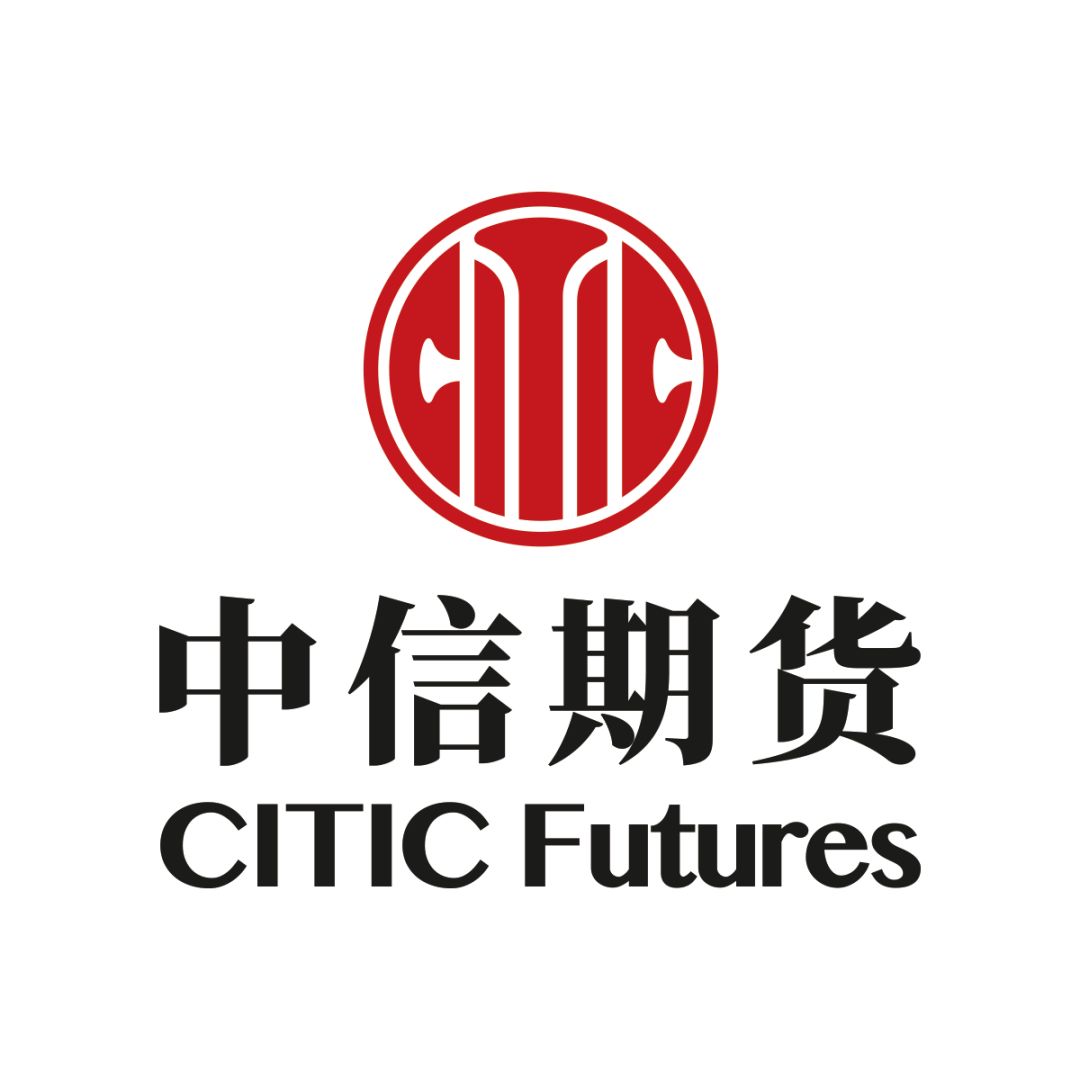 Founded in 1993, Citic Newedge Futures was one of the first futures companies in China. It is part of the CITIC Group listed on the Hong Kong Stock Exchange. The group owns 44 subsidiaries in China, Hong Kong, United States, Canada, Australia and New Zealand.

LehmanBrown is a China-focused accounting, taxation, and business advisory firm, combining years of international expertise with practical China experience and knowledge, offering expert advice and support to both local and international clients.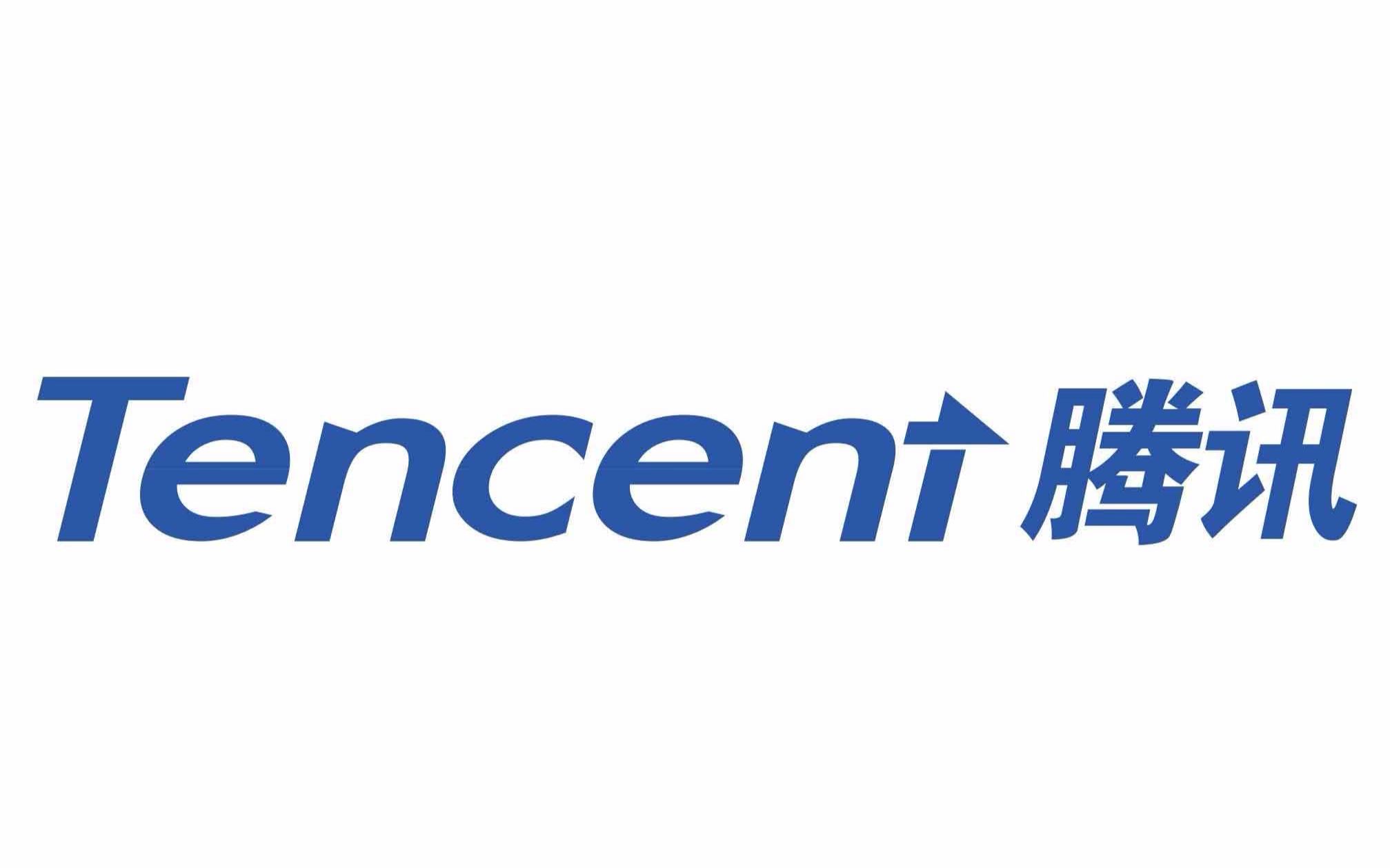 Founded in November 1998, Tencent has grown into one of China's largest and most used Internet service portal. Since its establishment over the last decade, Tencent has maintained steady growth under its user-oriented operating strategies. On June 16, 2004, Tencent Holdings Limited (SEHK 700) went public on the main board of the Hong Kong Stock Exchange.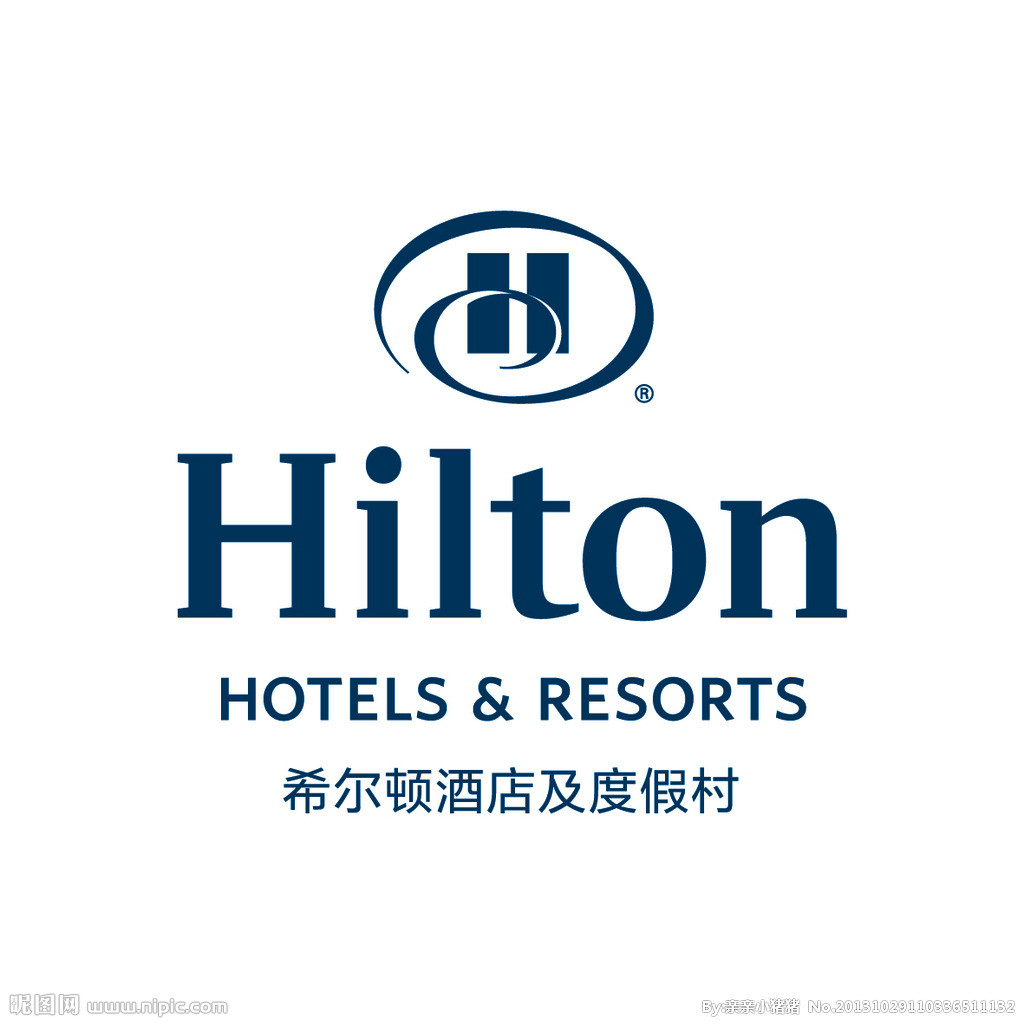 Hilton is one of the most recognized hotel brands in the world with the famous Hilton logo proudly displayed on over 470 hotels in nearly 70 countries worldwide. In addition to the Hilton brand, Hilton International also owns Scandic Hotels, which operates 140 hotels throughout Europe.

Douglas Dynamics Inc. is the North American leader in the design, manufacture and sale of snow and ice control equipment for trucks, which consists of snowplows and sand and salt spreaders, and related parts and accessories. The company products are under the WESTERN(R), FISHER(R) and BLIZZARD(R) brands which are among the most established and recognized in the industry. The company operates manufacturing facilities in Milwaukee, Wisconsin, Rockland, Maine, and headquarters in Milwaukee, Wisconsin.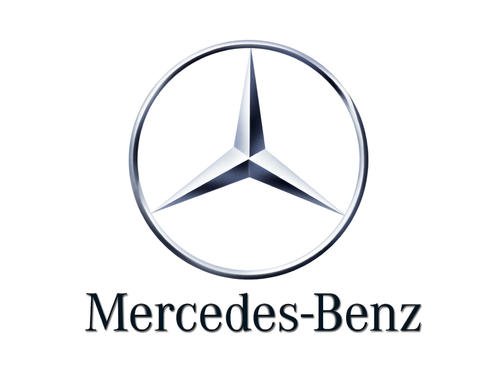 As a joint venture wholesale company, Mercedes-Benz (China) Ltd (MBCL), imports almost the entire MBC passenger car product line to mainland China, and manages the brand, sales, service, and distribution for MBC products in China. MBCL also oversees the Hong Kong operation via Mercedes-Benz Hong Kong Ltd. (a 100% Daimler AG subsidiary), which manages the imported MBC passenger cars and CV for Hong Kong and Macau.

China Mobile Limited, of which China Mobile (HK) Group Limited is the major shareholder, set wholly owned subsidiaries in 31 provinces (autonomous regions and municipalities directly under the central government) in China and went public in Hong Kong and New York Stock Exchanges. Currently, regarding its market value, China Mobile Limited is the largest among all the overseas-listed Chinese companies and amongst all the telecom carriers in Asia.

Haier is the world's fourth largest white goods manufacturer and is the official home appliances sponsor of the Beijing 2008 Olympic Games. As of 2007, the Haier Group has established a total of 64 trading companies (19 located overseas), 29 manufacturing plants (24 overseas), eight design centers (5 overseas) and 16 industrial parks (4 overseas). Consistent with Haier's position as a global brand, the company employs over 50,000 people around the world. Also, Haier boasts a 58,800-strong sales network which last year accounted for a global turnover of 118 billion RMB (16.2 billion USD).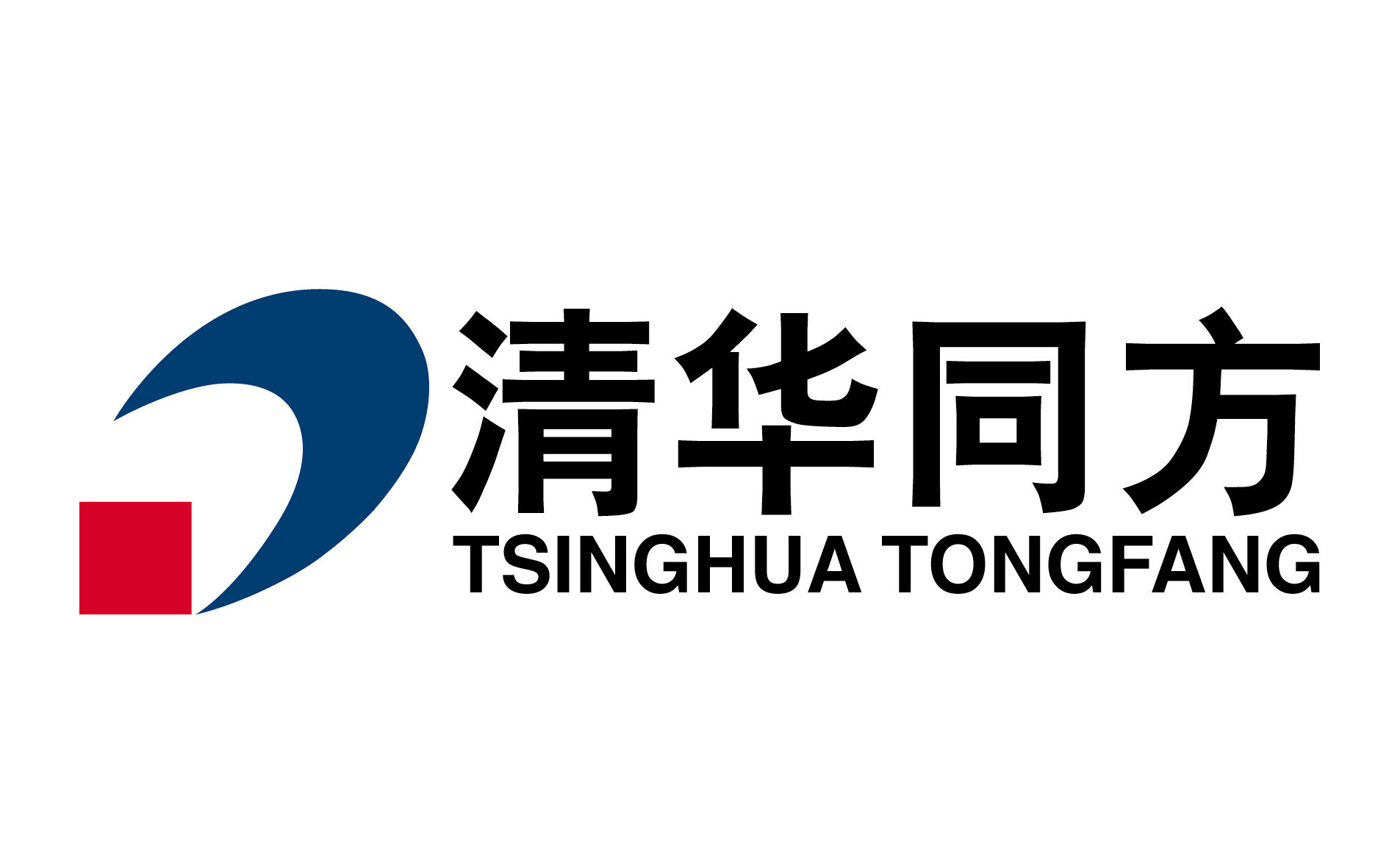 Based on its proprietary core technology bound with the capability of capital leverage, Tsinghua Tongfang has established four major businesses lines including information technology, energy and environment, applied nuclear technology and biological medicine.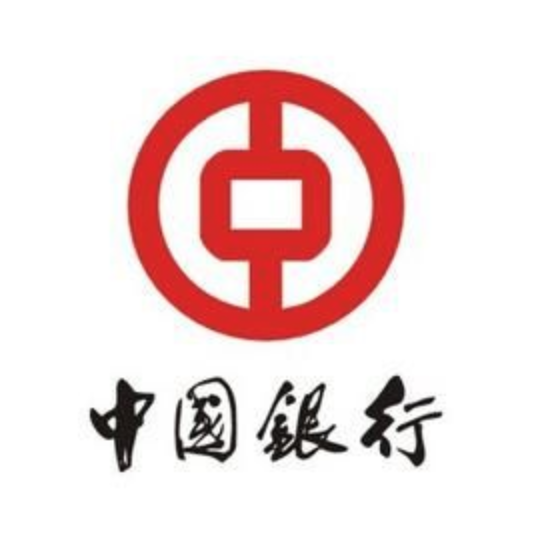 Bank of China is one of China's four state-owned commercial banks.  Its businesses cover commercial banking, investment banking, and insurance. Members of the group include BOC Hong Kong, BOC International, BOCG Insurance and other financial institutions. The Bank provides a comprehensive range of high-quality financial services to individual and corporate customers as well as financial institutions worldwide. In terms of tier one capital, it ranked 18th among the world's top 1,000 banks by The Banker magazine in 2005.

China Radio International (CRI) is the only overseas broadcaster in the People's Republic of China. CRI was founded on December 3, 1941, and is owned and operated by the state. CRI is one of the "three central media organizations in China" along with China National Radio (CNR) and China Central Television (CCTV).

Marriott International, Inc., is a leading lodging company. Its heritage can be traced to a root beer stand opened in Washington, D.C., in 1927 by J. Willard and Alice S. Marriott. Today, Marriott International has more than 3,200 lodging properties located in the United States and 66 other countries and territories. GAC participants will have an internship with Marriott Beijing.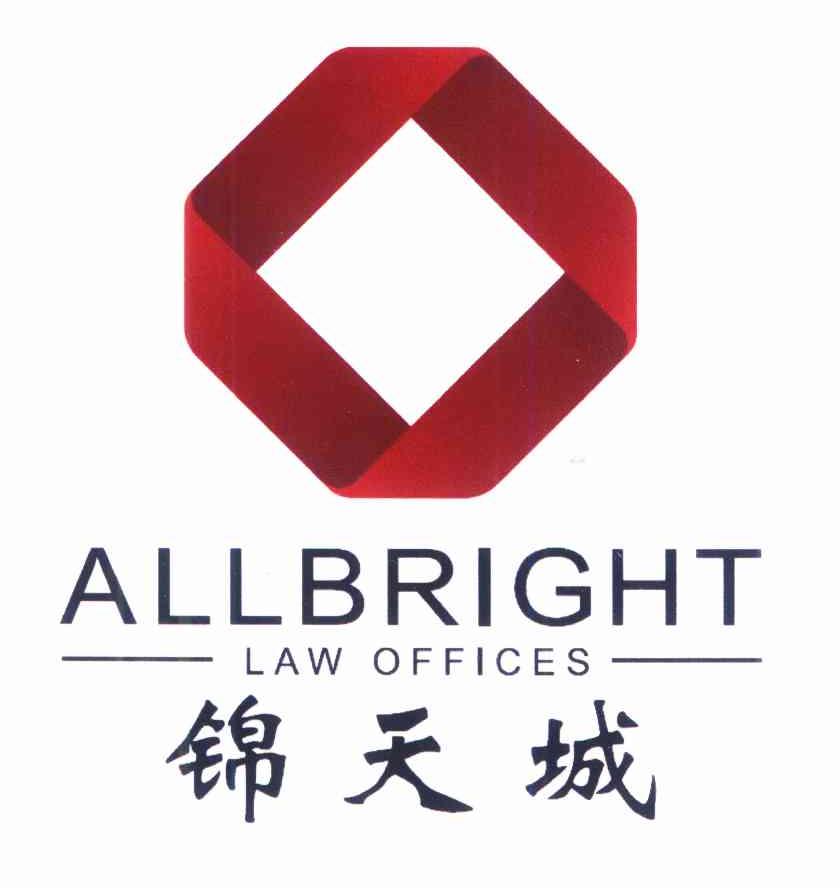 AllBright is a full-service law firm of more than 200 attorneys and provides a wide array of legal services from local litigation to complex international transactions. AllBright was formed in early 1999 when the leaders of Shanghai's Great Wall Law Offices, Shanghai Tian He Law Firm, and Shanghai Jin Lian Law Firm announced their merger.
Consequently, AllBright became the largest law firm in Shanghai, unparalleled in depth and its unique ability to respond to the breadth of increasingly complex legal needs in the domestic and international marketplace. AllBright represents the future of the Chinese law firm in a marketplace increasingly demanding the highest level of legal services, advice, and integrity. AllBright's core practice is focused in the areas of corporate law and litigation, to include foreign direct investment, M&A, securities and futures transactions, financial services, corporate restructuring, international taxation, civil litigation and dispute resolution.

CFC is the premier cultural tour operator and cultural education organization for anyone (expatriates and foreign visitors) in Beijing and China looking to deepen their understanding of Chinese culture. CFC started in 2000 in Beijing and has proven to be very popular with Beijing's expat community. The English-language tour walks, special events, classes, and lectures all guarantee high levels of quality, service, and well-educated and friendly group environment.

Founded in 1998, the Chi Heng Foundation is a charity registered and based in Hong Kong with offices in Henan, Anhui, Beijing, Shanghai, and Guangzhou. It is a non-government organization whose programs are funded by private donors, business, and partner NGOs. "Chi Heng" means "wisdom in action," and at CHF we believe we must use our knowledge to help people in need. With this in mind, CHF moves from village to village throughout Central China offering help to all children affected by AIDS, thereby ensuring that no child is excluded and each child's needs are fully understood.

Founded in 1991 by Zezhou Wu, Wu Promotion is one of China's first private concert agencies and promoters. We aim at providing premium services for the performing arts, events management, and public relations. From offices in Beijing, our team organizes roughly 300 concerts and events per year in China as well as abroad.
In 2006, Wu Promotion co-founded the German company China Entertainment to increase its outgoing activities. China Entertainment exclusively represents the Swan Lake, Acrobatic Ballet in Europe and is currently also working on other Chinese art and cultural events. Instilled with a deep appreciation and dedication to music, our company strives to enhance cultural exchange across the globe by actively promoting the performing arts and conveying the beauty and complexity of the world's cultures.

China eCapital Corporation is a leading private investment bank in China. Founded in 2000 by a group of seasoned investment bankers from global financial institutions such as Goldman Sachs, Merrill Lynch, and JP Morgan Chase, we have a longer history than most of our competitors and yet remain a dynamic and fast-growing organization with increasing prominence within the Chinese investment banking scene.

CASME stands for China Association of Small and Medium Enterprises. It was officially established in Beijing and announced to the public on December 11, 2006. The formation of CASME was initiated and sponsored by the National Development and Reform Commission (NDRC) and was supported and approved by the State Council. Founding members of CASME include all provincial-level SME associations, which are directly supervised by respective provincial Development and Reform Commissions. This network connects CASME with all SMEs throughout the country.

WORLD-CHECK is a famous provider of due diligence, business partner screening, and corporate intelligence services. Our clients include many of the world's leading and multinational corporations, investment banks, and governments.

Established in 2000, picoChip provides technology products that enable new types of cellular communications service; and that can cost-effectively improve existing services. Our key technology, experience, and expertise are in the design and deployment of femtocells - low-cost cellular base stations for use in residential, enterprises, rural and metropolitan environments.

The European Union Chamber of Commerce in China was established in 2000, by 51 founding members from a variety of European Union companies based in China and with the support of the Delegation of the European Commission. Since its establishment, the European Chamber has developed into a highly active organization representing more than 1400 European businesses, from multinational corporations to small and medium-sized enterprises.The Chamber, structured around more than 33 Working Groups and forums, is now the leading advocate for European business interests in China and functions as a non-profit, membership-fee based organization, with offices in Beijing, Chengdu, Nanjing, Pearl River Delta (Guangzhou and Shenzhen), Shanghai, Shenyang, and Tianjin.

TUV is the German abbreviation of "Technical Supervision Association."  The TUV Group was founded in 1872, on the banks of the Rhine in Germany. For more than 130 years we have provided safety and a high quality of life through our emphasis on the strictest of standards. From our origins as the Pressure Vessel Survey Association, we developed into an inspection body officially accredited by the German government, and now a world-renowned international accreditation company, which has set up more than 75 companies at 340 locations in over 60 countries and regions.

Explorica is an educational travel company with offices in Boston, San Diego, Toronto, Quebec City, Merida (Mexico), London, and Beijing. Today, Explorica conducts worldwide educational tours for North American high school students and their teachers. Our trusted, experienced tours to Europe, Latin and South America, Asia, Africa, the South Pacific, the United States, and Canada create once-in-a-lifetime experiences, showing students that foreign language, history, literature, science and the arts don't have to stay in the classroom.

Terrain (International) Integrated Communication Group is an IMC agency that takes responsibility for "Providing integrated marketing services, helping customers establish international brands," professional in the field of auto, telecom, and IT industry. Terrain (International) Integrated Communication Group has "Passionate & Professional" as our spirit. We aim to "become the finest integrated marketing strategy agency in China." Terrain (International) Integrated Communication Group owns Terrain PR, Terrain AD, and Terrain Exhibition. Main Clients include VW, Audi, BMW, Infiniti, Toyota, Digital China, China Citic Bank.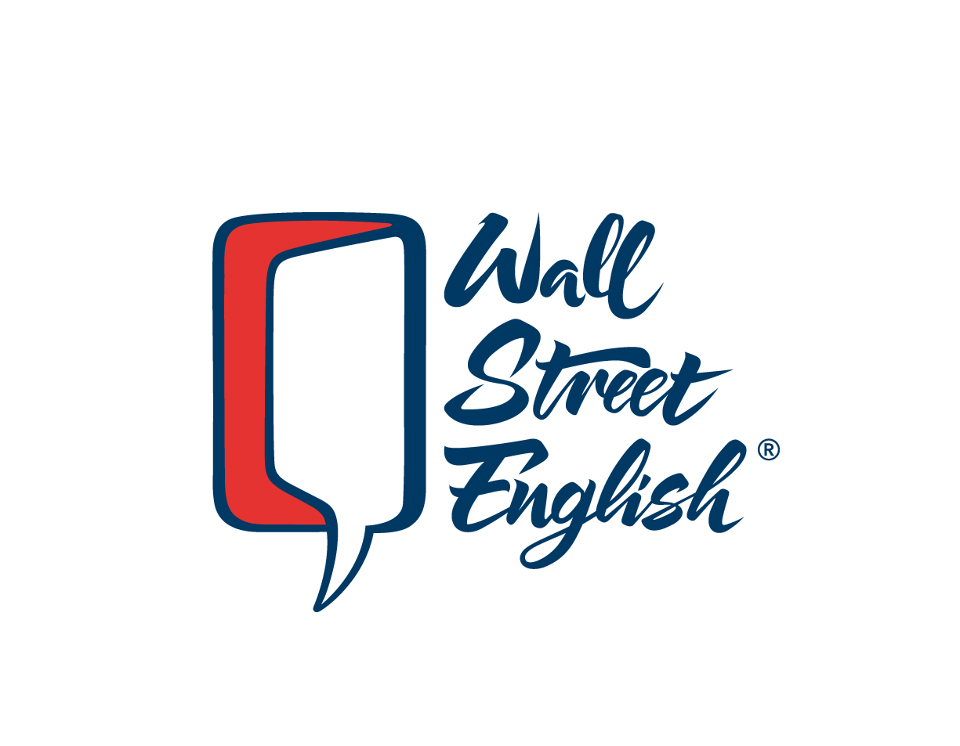 Wall Street English is the global leader in English language training for adults with its headquarters in Baltimore, USA. Wall Street English (China) is a subsidiary of Pearson Education (www.pearson.com), the world's largest education, publishing and Information Company.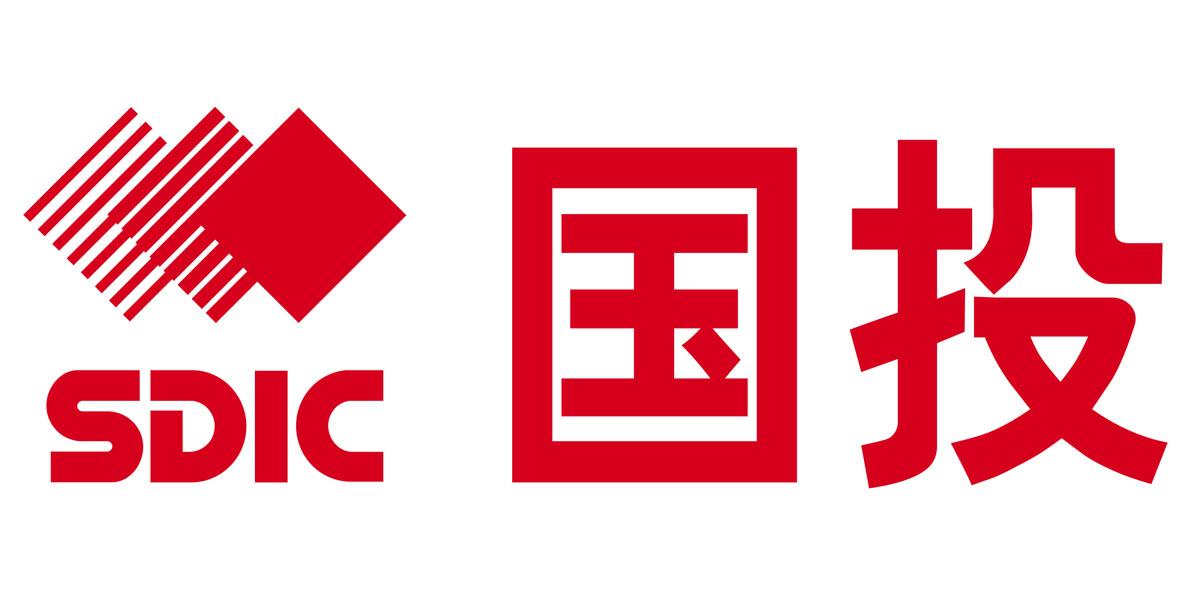 Established on May 5, 1995, State Development & Investment Corporation (SDIC) is a state-owned investment holding company and one of the 53 large and key state-owned enterprises under the direct guidance of the central authorities in China. By the end of 2009, it had registered capital of RMB 18.4 billion and total assets of RMB 209.6 billion. In 2009, its operational revenue reached RMB 50 billion and its total profit hit RMB 5.5 billion. SDIC was ranked among Grade-A enterprises in the annual performance assessment by the State-owned Assets Supervision and Administration Commission of the Chinese State Council (SASAC) for the fifth consecutive year and was awarded the title of Excellently-Performing Enterprise y and complexity of the world's cultures.

Marsoft is a leading provider of banking information systems and services in China. We work with commercial banks, trust companies, and other financial institutions to accelerate their informatization to optimize risk management, lending practice and relationship management.

With over 17 years' development, JR Real Estate has rapidly expanded to become one of the largest real estate consulting companies in China, focused on providing professional Residential Relocation Service to the expatriate communities and outsourcing relocation services for corporate HR departments.

Equity Asia provides personal Wealth Management services using global multinational banks and financial institutions. Establish in China 1997 Equity specialized in helping clients manage their global investment taking advantages of the many instruments, markets, and economy around the world.

With the approval of the State Council, China Poly Group Corp. was set up on the basis of Poly Technologies, Inc. in February 1993. It is one of the 166 central enterprises under the supervision and management of the State-owned Assets Supervision and Administration Commission (SASAC). After more than 20 years of development, international trading and real estate have been well established as the two core businesses of the Group, while the culture industry is in cultivation and steady growth. Having its affiliated enterprises and projects in Beijing, Shanghai, Guangzhou, Shenzhen, Wuhan, Changsha, Tianjin, Harbin, Shenyang, Chongqing, and Hong Kong, the Group Corporation has made significant achievements in capital scale, economic benefits, business management and system construction, characterized by professionalism, scale operation and optimal allocation of resources.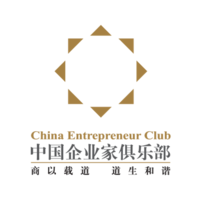 China Entrepreneurs Club is a professional organization dedicated to fostering the growth of entrepreneurship in China. With both domestic and foreign members, our goal is to bring the wide range of personal experiences and resources together to support entrepreneurship in China. The community is open to entrepreneurs of all industries, with businesses of all sizes. The organization strives to connect China's business community by providing platforms for entrepreneurs to interact and build mutually beneficial relationships.

The United Nations Children's Fund (UNICEF) is mandated by the United Nations General Assembly to advocate for the protection of children's rights, to help meet their basic needs and to expand their opportunities to reach their full potential. UNICEF has been in China for over 30 years, working with Chinese Government in health and nutrition, education, child- protection, water and environmental sanitation projects in the poorest areas of the country.

Potevio Institute of Technology Co. Ltd. (CPIT for short) is the research institute of China Potevio Co., Ltd. ("China Potevio" for short), which specializes in research & development of high technologies and products. CPIT's main duty is to undertake the overall development planning of new technologies and research & development of new products for China Potevio and to provide China Potevio with new technologies and products with market prospects and industry development ability. As China Potevio's base for delivering new products, CPIT fosters and supports the industry development via technical innovation and makes China Potevio realize independent and sustainable development.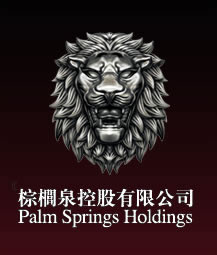 Palm Springs is a famous real estate development company in Beijing. It has already successfully developed many projects across mainland China, ranging from real estate to leisure and holiday entertainment. The projects have included apartments, villas, hotels, golf courses, retail centers, and office buildings, with a total investment of more than 8 billion Yuan (US$1.2 billion).
Analysis International was established in 2000; it is the leading provider of information products, services, and solutions in China's Internet market. Every year, by the information product EnfoDesk, and the customized consulting service named EnfoGrowth, we provide data, information, and advice to the senior management around the world in the industry of the internet and information technology, telecom operator, investment organizations, government agencies, and so forth. At the same time, we establish a platform named EnfoTrust, which by holding the industry conferences and summits, reinforcing the communication and cooperation between the innovators and customers in the industry, government agencies, and investment communities.