Live,
Intern and Study Abroad
in Qingdao
The city with the world's longest sea bridge
Experience a coastal lifestyle in Qingdao. Qingdao is a major seaport city in Shandong Province, which forms part of the eastern China region. Qingdao translates to 'Green or lush Island', and is quite fitting as Qingdao is one of China's most revered coastal cities characterized by green vegetation, expansive beaches and rolling mountain hills.
Qingdao's long history dates back to the early Qing Dynasty when it was predominantly used as a naval defense base. Today it is a modern, industrialized city. Qingdao has a population of 8.7 million people and has seen rapid economic growth in recent years. It has a designated  Special Economic and Technology Development Zone. It has transformed into a contemporary city engaging in international trade and attracts a significant amount of foreign investment, mainly from South Korea and Japan. With its economy on the rise, it is also an excellent location for our Chinese internship programs.
Qingdao is also the city where China's most famous beer brand – Tsingtao originates. Some of China's renowned spring water brands and wine also originate in Qingdao. With its flower gardens, big events such as the annual beer festival, extensive beaches, ideal weather and other tourist attractions, Qingdao is one of China's best cities to live in. Many of our Alumni have found Qingdao to be a great place to learn Chinese in China.
Go Abroad China Programs

in Qingdao
Go Abroad China (GAC) offers a variety of programs in Qingdao, allowing you to come and experience a coastal lifestyle while you complete an internship, learn Chinese, Volunteer and more.
Go Abroad China's different programs run from a couple of weeks through to a full year. We can arrange anything for you in Hangzhou, whether you plan to come and study or take an internship (or both).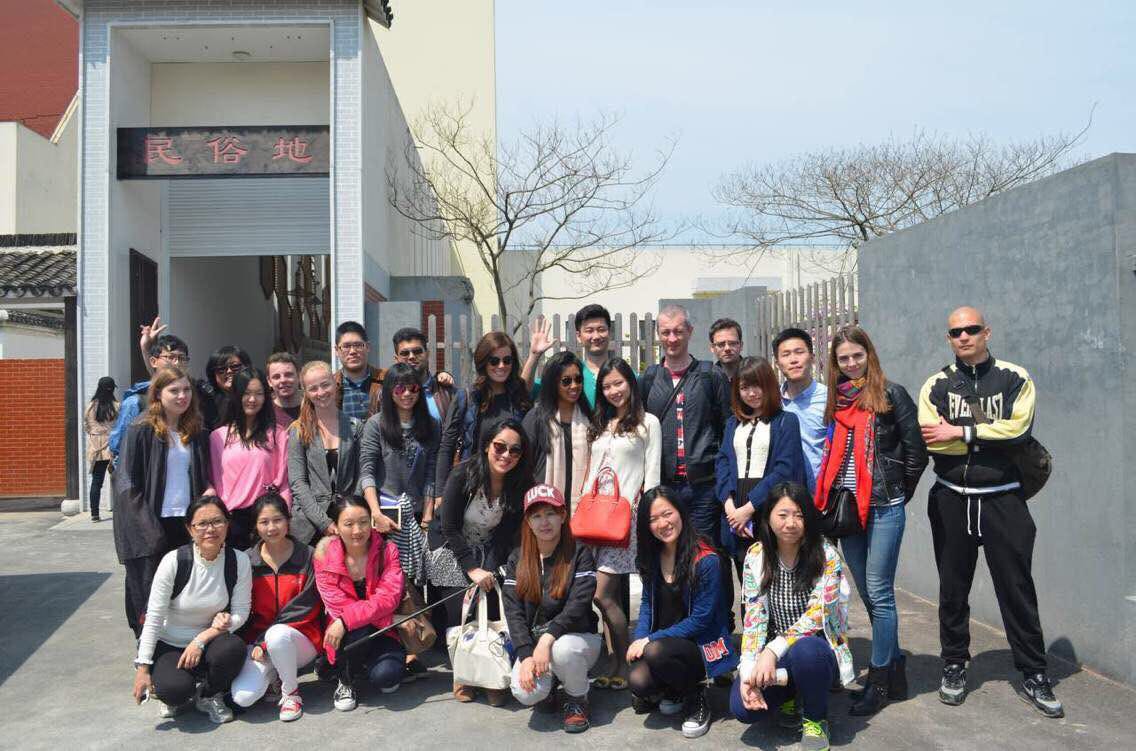 If you are looking for professional career options, come and take part in our exciting internship program in Qingdao, eastern China. Go Abroad China provides participants with invaluable and inspiring experiences through a China internship program. Choose from any of our many industry sectors to develop your professional skills.
Our team will get to know you and will match your skills, educational background and interests with a company that will allow you to learn and grow through your internship working experience, giving you the opportunity to work in a modern company, with bilingual staff so you can get the most out of your time here.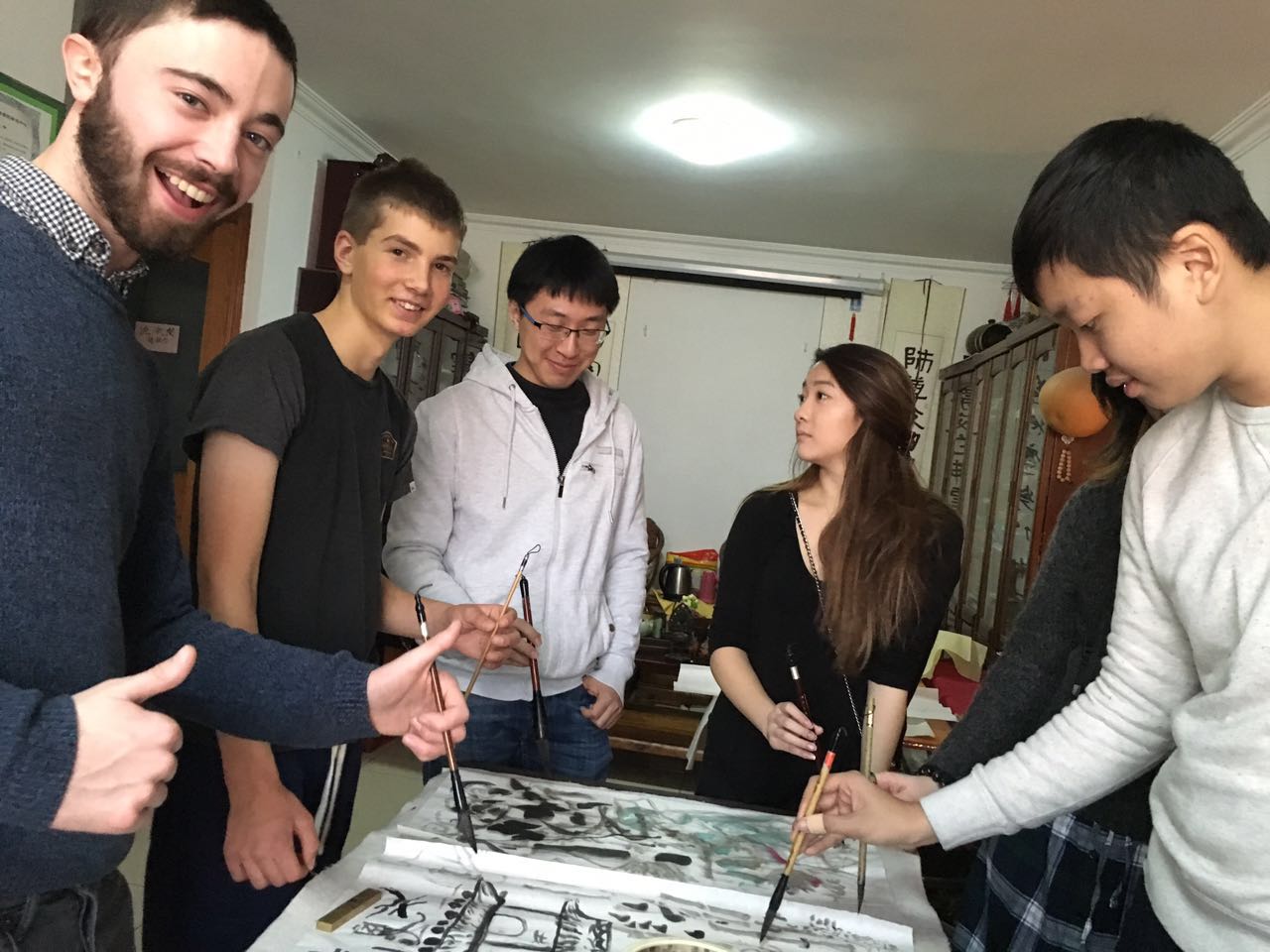 For those of you who would like to learn Chinese and practice your pronunciations, so that you can sound more like a native speaker, in a coastal setting, Qingdao is an excellent choice. There is a lot to see and do around the city as you explore and experience the beaches and life in Qingdao.
Go Abroad China's unique learn Chinese in China Program is facilitated in partnership with some of China's top universities and language schools, with the support of professional language teachers. Studying and immersing yourself in Chinese culture, in this beautiful town is an experience of a lifetime!
HSK Test Preparation
in
Qingdao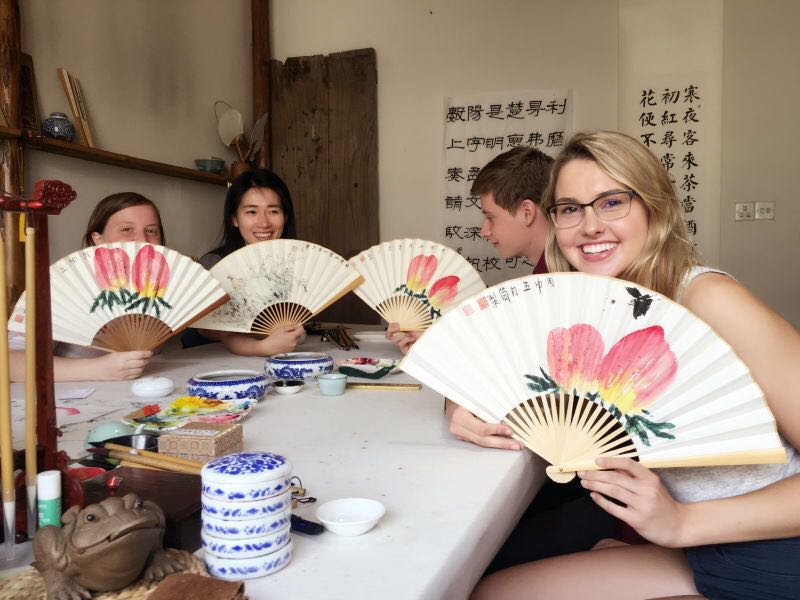 The HSK, known as "Hanyu Shuiping Kaoshi" in Chinese, is the standard Chinese Language Proficiency Test for non-native Chinese speakers, such as foreigners and overseas Chinese. The primary objective of the HSK is to evaluate the level of standard Mandarin a person has learned. The modern HSK test begins at Level I and goes to Level VI. GAC has an HSK Preparation program to help you gain your HSK Certification.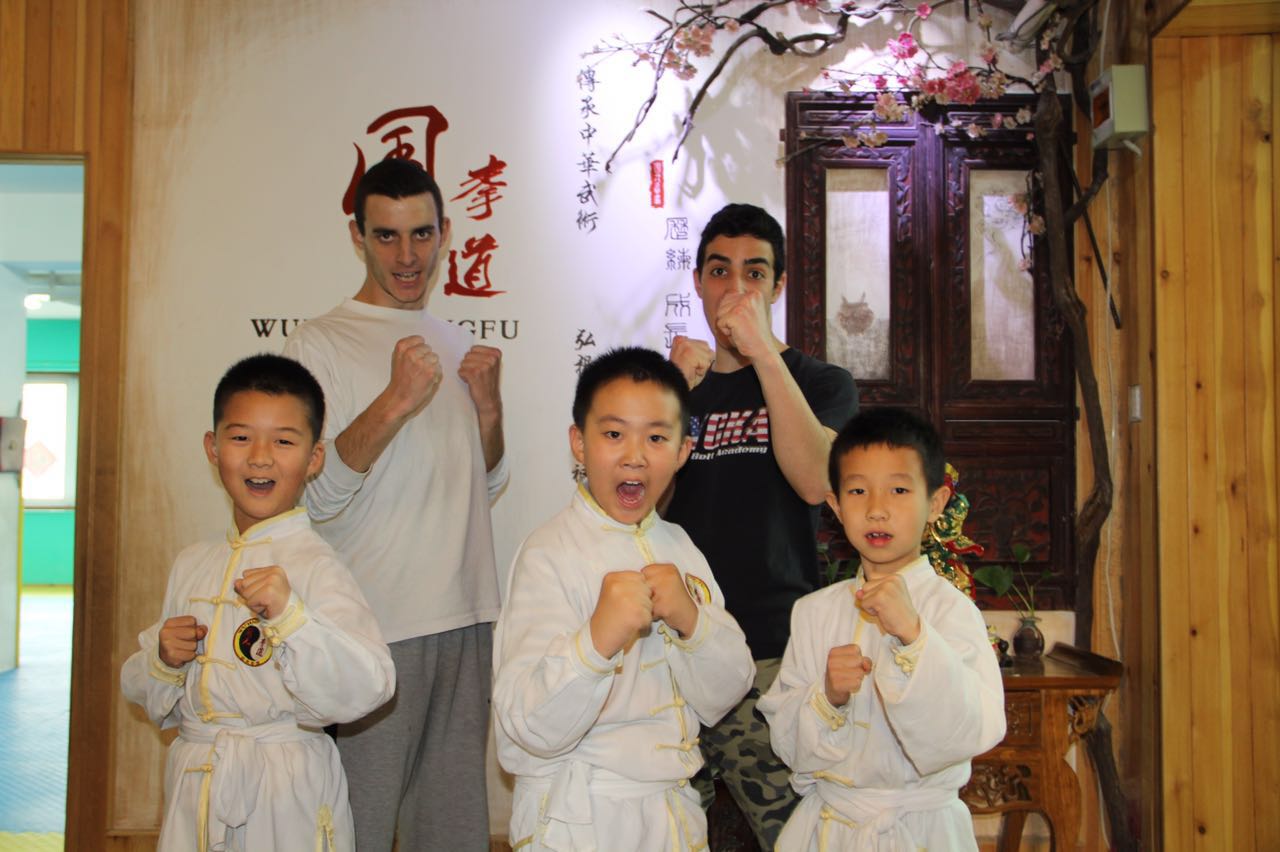 Our volunteer program allows you to make a difference in someone else's life. For many of our volunteering opportunities, we place you in a rural area in China. You might be working with special needs children, orphans or even migrant workers' children. In this program, you can still further your Chinese learning; improve your cultural understanding, all the while doing something good for someone in need.
Here are some hints and tips for living, working and studying in Qingdao:
Nightlife and Entertainment
Qingdao, being a coastal city in Shandong Province, has a cuisine that's heavily based on fresh seafood such as fish, sea cucumbers, crab, and prawns. The taste tends to be light, with a delicate aroma and features the use of soup in its dishes. Famous dishes in Qingdao include sea cucumbers with minced meat, Jiaodong chicken wings, and braised cuttlefish eggs. Since Qingdao was once a city colonized by the Germans, and now has significant Muslim and Korean population, an array of international food is thus widely available.
Four Easy Steps
to Learning Chinese
in China
Step one: Apply online
Once you have an idea about where, when and for how long you want to learn Chinese in China, complete our online application form to get the ball rolling.
Step two: Assessment
To make sure we know what you want from your Chinese learning experience – why you want to study abroad, what you want to achieve, where and for how long you'd like to stay – we'll organize a 15 minute Skype interview with you. From this, we can make sure we tailor the right Learn Chinese Package for you. We'll also know if this is the right program for you. Within two to three days after the interview, the coordinator will be in touch by email to let you know if your application has been successful. If so, we'll send you a formal offer.
Step three: Confirmation
To confirm your placement in our program, you'll need to reply to our letter of offer and pay your agreed deposit. Once this has been done, we'll send you all the documents you need: your contract and all the required documents for your study visa application as well as your pre-departure package. The pre-departure package contains all the information you'll need regarding your trip including where you'll stay.
Step Four: Start your Chinese study experience
Once your flights have been booked, let us know your arrival details (date and time, flight number) so that we can organize airport pick-up. We'll be excited to welcome you to our program in person!
Our support doesn't end when you arrive. We are as dedicated to ensuring you have around the clock support for the duration of your stay as we do in getting you here. Your journey will include your paid internship, accommodation, language courses, cultural experiences, tours, and networking.
What are you waiting for? Apply online now!
Learn Chinese the fastest way in an immersive and culturally rich experience which will fast track your learning experience. Have all your needs taken care of and broaden your horizons, be more independent and make friends for life!
Promotions & Financial Aid
We want everyone to have the chance to live and study in China; to make this possible we have a range of financial options available to support students who cannot afford full fees. Contact us today to discuss promotions, full and partial sponsorship opportunities.
Our prices start from US$1,980, depending on your service components, accommodation and length of stay.