Live,
Intern and Study Abroad
in Shanghai
The 'New York' of China
Come and lose yourself in the excitement of China's largest city, in terms of urban population, Shanghai which lies in the Yangtze River Delta on the eastern coast of China. Shanghai started off as a fishing and textile town, and over time became a major administrative, trading and shipping area. Its importance gained significant momentum during the nineteenth century, mainly due to its ideal geographical position and economic potential. Today, Shanghai is prosperous and modern; it has become China's most important financial center. Shanghai is a popular internship destination in Asia and is a desirable Finance and IT internship program destination.
As a fast-moving, economically developing city, Shanghai has taken its place in Asia and the world's ranking. Besides studying Mandarin Chinese, Shanghai is also an ideal place to take up an internship program in China. At Go Abroad China, we can arrange internships in different industries all located in the Shanghai metropolis. Here, willing participants can experience living in a vibrant city while working in a competitive, fast-paced environment with influential people. Even better, all this can be complemented by taking up customized Chinese classes!
Our programs are not just about studying and working. We believe that while you are in a stunning city like Shanghai, you should be able to take advantage of the many things available to see and do.  Go Abroad China arrange excursions for our program participants to see the city and experience the Chinese culture. Shanghai is famous for its architecture, museums, national gardens such as the Yuyuan Garden and other historical landmarks including the City God Temple, the Bund (waterfront area) and many more.
With an interesting mix of tradition and modernization, Shanghai is an inviting city regardless of whether you are a student seeking to study Chinese language or are looking to take up an internship in China, there is definitely something for everyone! A short-term Shanghai language course may be just the thing to help you with basic communication as you navigate around your new city.
Go Abroad China Programs

in Shanghai
Go Abroad China (GAC) offers a variety of programs in Shanghai, allowing you to come and experience the diversity of life in Shanghai while you complete an internship, learn Chinese, Volunteer and more. Our different programs run from a couple of weeks through to a full year. We can arrange anything for you right here in Shanghai, the financial hub of China, whether you plan to come and study or take an internship (or both).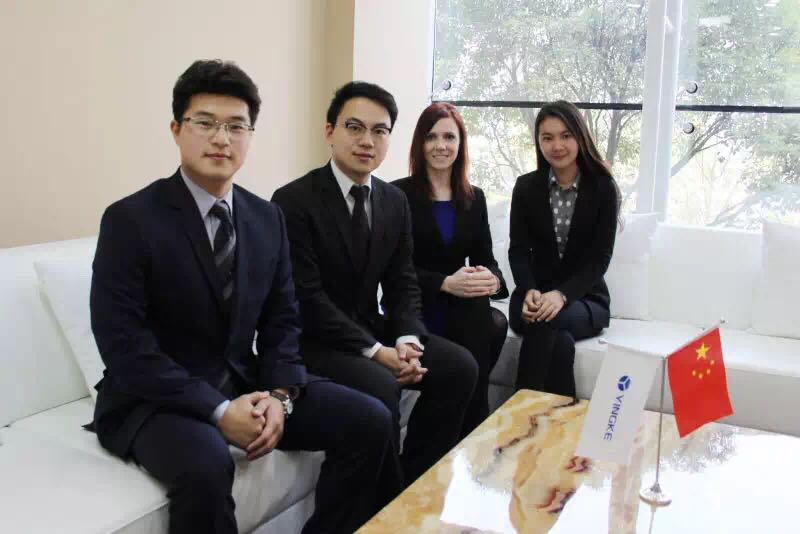 If you are looking for professional career options, come and take part in our exciting internship program in Beijing, China. Go Abroad China provides participants with invaluable and inspiring experiences through a China internship program. Choose from any of our many industry sectors to develop your professional skills.
Shanghai is one of our most popular destinations for IT and Finance internship opportunities in China. Our team will get to know you and will match your skills, educational background and interests with a company that will allow you to learn and grow through your internship working experience, giving you the opportunity to work in a modern company, with bilingual staff so you can get the most out of your time here.
Learn Chinese

in Shanghai
Shanghai is a popular destination for Chinese language courses. It offers a large city environment in which to practice your pronunciations so that you can sound more like a native speaker. There is a lot to see and do around the city as you explore and experience the hustle and bustle of Shanghai.
Go Abroad China's unique learn Chinese in China Program is facilitated in partnership with some of China's top universities and language schools, with the support of professional language teachers.
Our programs in Shanghai take place at Shanghai's most influential and renowned universities and language schools such as Jiaotong University and Fudan University. Studying and immersing yourself in Chinese culture, specifically in China's largest city is an experience of a lifetime!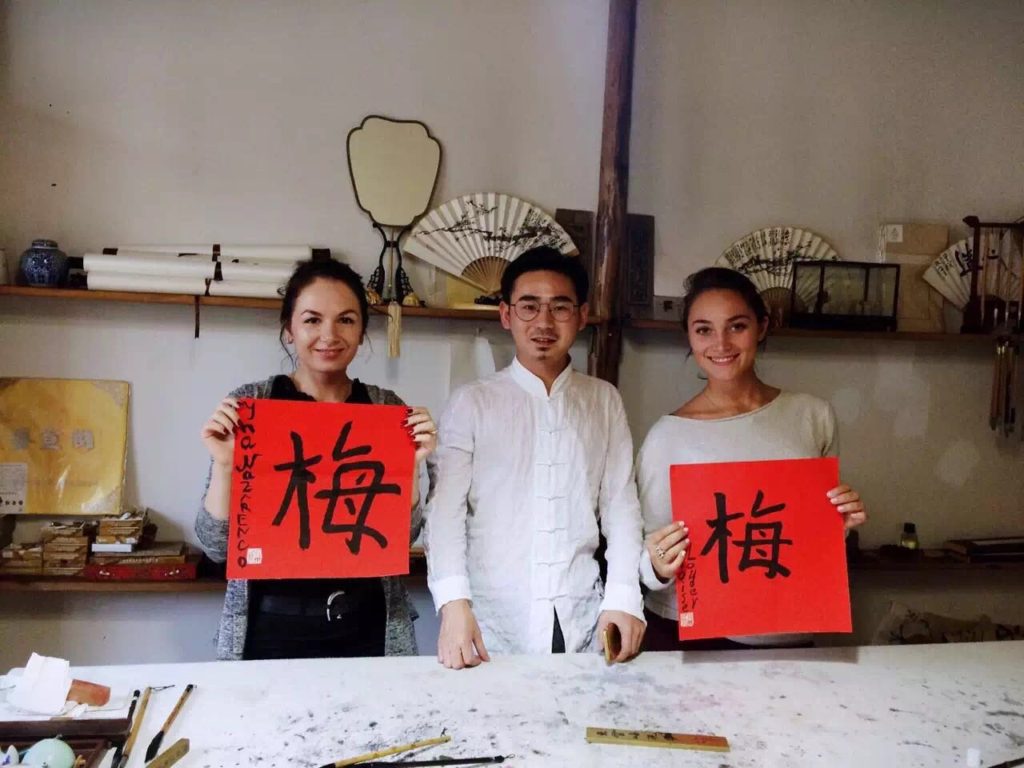 If you are interested in studying Chinese, we offer a range of options from university programs, high school programs, and small group programs to personalized one-on-one tutoring. We offer three accommodation options for you while you are studying here, however, for maximum culture exposure and accelerated Chinese language learning, we encourage you to stay with a Chinese host family which allows you to live the language in Shanghai.
Feedback on our Intensive Chinese Courses has been that many of our participants have spent several years studying Chinese with little progress, and they found it very difficult to learn without a real Chinese environment. Once here, that changed! Why don't you come to China to learn Chinese the easy way?
Here are some hints and tips for living, working and studying in Shanghai:
Shanghai has become the epicenter for street food in China. The food in Shanghai is a blend of cooking styles from the surrounding provinces that developed to suit the taste buds of the Shanghainese people. The secret ingredient of food in Shanghai is often soy sauce and rock sugar. Some famous dishes to eat in Shanghai include sweet and sour pork spare ribs, drunken chicken, some popular snacks include Shanghai Soup dumplings, pan-fried pork stuffed bun… there are many more delights. As a large city with a significant foreign population, western restaurants and fast food joints can easily be found. 
Four Easy Steps
to Go Abroad
China
Step One:

Apply online

Review program info and complete our online application form to get the ball rolling.
Step Two:

Application Assessment

You will have a 15-min Skype interview with your program advisor to discuss your motivation, goals, needs, destination and duration. From this, we can make sure we tailor the right service package for you. We'll also know if this is the right program for you. Within two to three days after the interview, the advisor will be in touch by email to let you know if your application has been successful. If so, we'll send you a formal offer.
Step Three:

Confirmation

To confirm your placement in our program, you'll need to reply to our letter of offer and pay your agreed program deposit. Once this has been done, we'll send you all the documents you need: your contract and all the required documents for your visa application as well as your pre-departure package via email, which contains all the information you'll need regarding your trip and stay in China.
Step Four:

Start your wonderful China journey

Once your flights have been booked, let us know your arrival details (date and time, flight number) so that we can organize airport pick-up. We'll be excited to welcome you to our program in person!

Our support doesn't end when you arrive. We are as dedicated to ensuring you have around the clock support for the duration of your stay as we do in getting you here. Your journey will include your paid internship, accommodation, language courses, cultural experiences, tours, and networking.
What are you waiting for? Apply online now!
Learn Chinese the fastest way in an immersive and culturally rich experience which will fast track your learning experience. Have all your needs taken care of and broaden your horizons, be more independent and make friends for life!
Promotions & Financial Aid
We want everyone to have the chance to live and study in China; to make this possible we have a range of financial options available to support students who cannot afford full fees. Contact us today to discuss promotions, full and partial sponsorship opportunities.
Our prices start from US$1,980, depending on your service components, accommodation and length of stay.