Live,
Intern and Study Abroad
in Shanghai
The 'New York' of China
Come and lose yourself in the excitement of China's largest city, in terms of urban population, Shanghai which lies in the Yangtze River Delta on the eastern coast of China. Shanghai started off as a fishing and textile town, and over time became a major administrative, trading and shipping area. Its importance gained significant momentum during the nineteenth century, mainly due to its ideal geographical position and economic potential. Today, Shanghai is prosperous and modern; it has become China's most important financial center. Shanghai is a popular internship destination in Asia and is a desirable Finance and IT internship program destination.
As a fast-moving, economically developing city, Shanghai has taken its place in Asia and the world's ranking. Besides studying Mandarin Chinese, Shanghai is also an ideal place to take up an internship program in China. At GAC, we can arrange internships in different industries all located in the Shanghai metropolis. Here, willing participants can experience living in a vibrant city while working in a competitive, fast-paced environment with influential people. Even better, all this can be complemented by taking up customized Chinese classes!
Our programs are not just about studying and working. We believe that while you are in a stunning city like Shanghai, you should be able to take advantage of the many things available to see and do.  GAC arrange excursions for our program participants to see the city and experience the Chinese culture. Shanghai is famous for its architecture, museums, national gardens such as the Yuyuan Garden and other historical landmarks including the City God Temple, the Bund (waterfront area) and many more.
With an interesting mix of tradition and modernization, Shanghai is an inviting city regardless of whether you are a student seeking to study Chinese language or are looking to take up an internship in China, there is definitely something for everyone! A short-term Shanghai language course may be just the thing to help you with basic communication as you navigate around your new city.
Go Abroad China Programs

in Shanghai
Go Abroad China (GAC) offers a variety of programs in Shanghai, allowing you to come and experience the diversity of life in Shanghai while you complete an internship, learn Chinese, Volunteer and more.
Go Abroad China's different programs run from a couple of weeks through to a full year. We can arrange anything for you right here in Shanghai, the financial hub of China, whether you plan to come and study or take an internship (or both).
If you are looking for professional career options, come and take part in our exciting internship program in Beijing, China. GAC provides participants with invaluable and inspiring experiences through a China internship program. Choose from any of our many industry sectors to develop your professional skills.
Shanghai is one of our most popular destinations for IT and FInance internship opportunities in China. Our team will get to know you and will match your skills, educational background and interests with a company that will allow you to learn and grow through your internship working experience, giving you the opportunity to work in a modern company, with bilingual staff so you can get the most out of your time here.
Learn Chinese

in Shanghai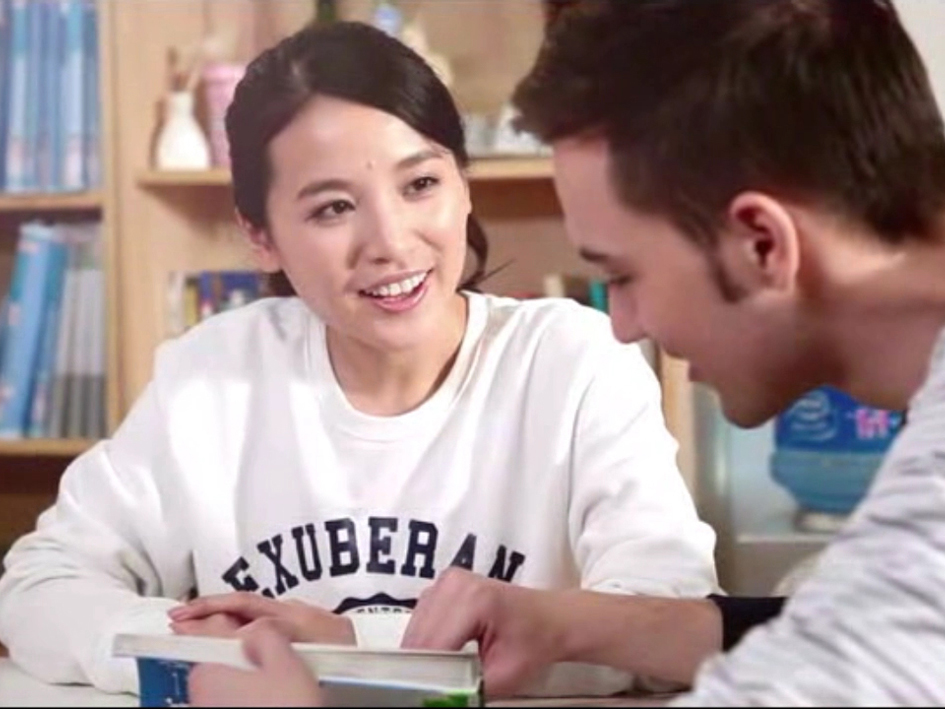 Shanghai is a popular destination for Chinese language courses. It offers a large city environment in which to practice your pronunciations so that you can sound more like a native speaker. There is a lot to see and do around the city as you explore and experience the hustle and bustle of Shanghai.
Go Abroad China's unique learn Chinese in China Program is facilitated in partnership with some of China's top universities and language schools, with the support of professional language teachers.
Our programs in Shanghai take place at Shanghai's most influential and renowned universities and language schools such as Jiaotong University, Fudan University, and Donghua University. Studying and immersing yourself in Chinese culture, specifically in China's largest city is an experience of a lifetime!
If you are interested in studying Chinese, we offer a range of options from university programs, high school programs, and small group programs to personalized one-on-one tutoring. We offer three accommodation options for you while you are studying here, however, for maximum culture exposure and accelerated Chinese language learning, we encourage you to stay with a Chinese host family which allows you to live the language in Shanghai.
Feedback on our Intensive Chinese Courses has been that many of our participants have spent several years studying Chinese with little progress, and they found it very difficult to learn without a real Chinese environment. Once here, that changed! Why don't you come to China to learn Chinese the easy way?
The Shanghai

HSK Test Center
The HSK, known as "Hanyu Shuiping Kaoshi" in Chinese, is the standard Chinese Language Proficiency Test for non-native Chinese speakers, such as foreigners and overseas Chinese. The primary objective of the HSK is to evaluate the level of standard Mandarin a person has learned. The modern HSK test begins at Level I and goes to Level VI. GAC has an HSK Preparation program to help you gain your HSK Certification.
Our volunteer program allows you to make a difference in someone else's life. For many of our volunteering opportunities, we place you in a rural area in China. You might be working with special needs children, orphans or even migrant workers' children. In this program, you can still further your Chinese learning; improve your cultural understanding, all the while doing something good for someone in need.
Here are some hints and tips for living, working and studying in Shanghai:
Nightlife and Entertainment
Shanghai has become the epicenter for street food in China. The food in Shanghai is a blend of cooking styles from the surrounding provinces that developed to suit the taste buds of the Shanghainese people. The secret ingredient of food in Shanghai is often soy sauce and rock sugar. Some famous dishes to eat in Shanghai include sweet and sour pork spare ribs, drunken chicken, some popular snacks include Shanghai Soup dumplings, pan-fried pork stuffed bun… there are many more delights. As a large city with a significant foreign population, western restaurants and fast food joints can easily be found. 
Sanba Square and Wuwu Road offer a range of pubs, clubs and dining opportunities for those out and about In Dalian at night. There's something for everyone, from traditional to modern Chinese entertainment; from great party spots to a KTV club for the kids and opportunities to simply have a relaxing evening, Dalian has it all. Should you find yourself working in an internship in Dalian, there is much to get out and explore what Dalian has to offer socially.
Shanghai has, on a number of occasions, been called the New York of China; it's a fitting title as Shanghai has something for everyone. Whether you like the club and bar scene, live music, acrobatic shows, a night cruise along the Huangpu River (that offers spectacular night views of modern architecture in the financial area), or the waterfront area and classic European style buildings. All in all, Shanghai presents itself as an entertainment platform for both locals and foreign friends.  
In Shanghai, you can experience all four seasons. The winters tend to be chilly and damp with little to no snowfall while summers are hot and humid. Once every year, there is always a period of several days where temperatures may exceed 35°C. Sporadic downpours or storms are not too foreign. Spring and Autumn are the two best seasons to visit. 
Shanghai has many places to explore. The Bund should be at the top of your to-do list. The Bund is Shanghai's famous waterfront area along the Huangpu River. From there, you can spot the Oriental Pearl TV Tower and Jinmao Tower. For a bit of culture and tranquility, you must visit the Yuyuan Garden with its winding paths, ponds, plants and the Jade Buddha Temple. For an exciting shopping experience, you should visit Nanjing Road where products from both China and overseas can be bought. For those of you who take part in the study abroad China or Mandarin School Shanghai programs, we help you to take advantage of and learn about some of the more cultural parts of the city.