Learn Chinese with
One-on-one Personal Tutoring
Bring Mandarin to life and learn to use it sufficiently for your needs in the setting of your choice, with a personal tutor who is experienced in teaching Chinese to a foreigner. For the most flexible of learning opportunities, GAC offers you our one-on-one Chinese tutoring program. Customize your program to your schedule, location, curriculum, and method of study. Once you are here, you can tailor your Chinese language sessions further through consultation with your personal tutor. We use assessments to determine your level of Chinese language proficiency so that your classes are personalized to your level of skill.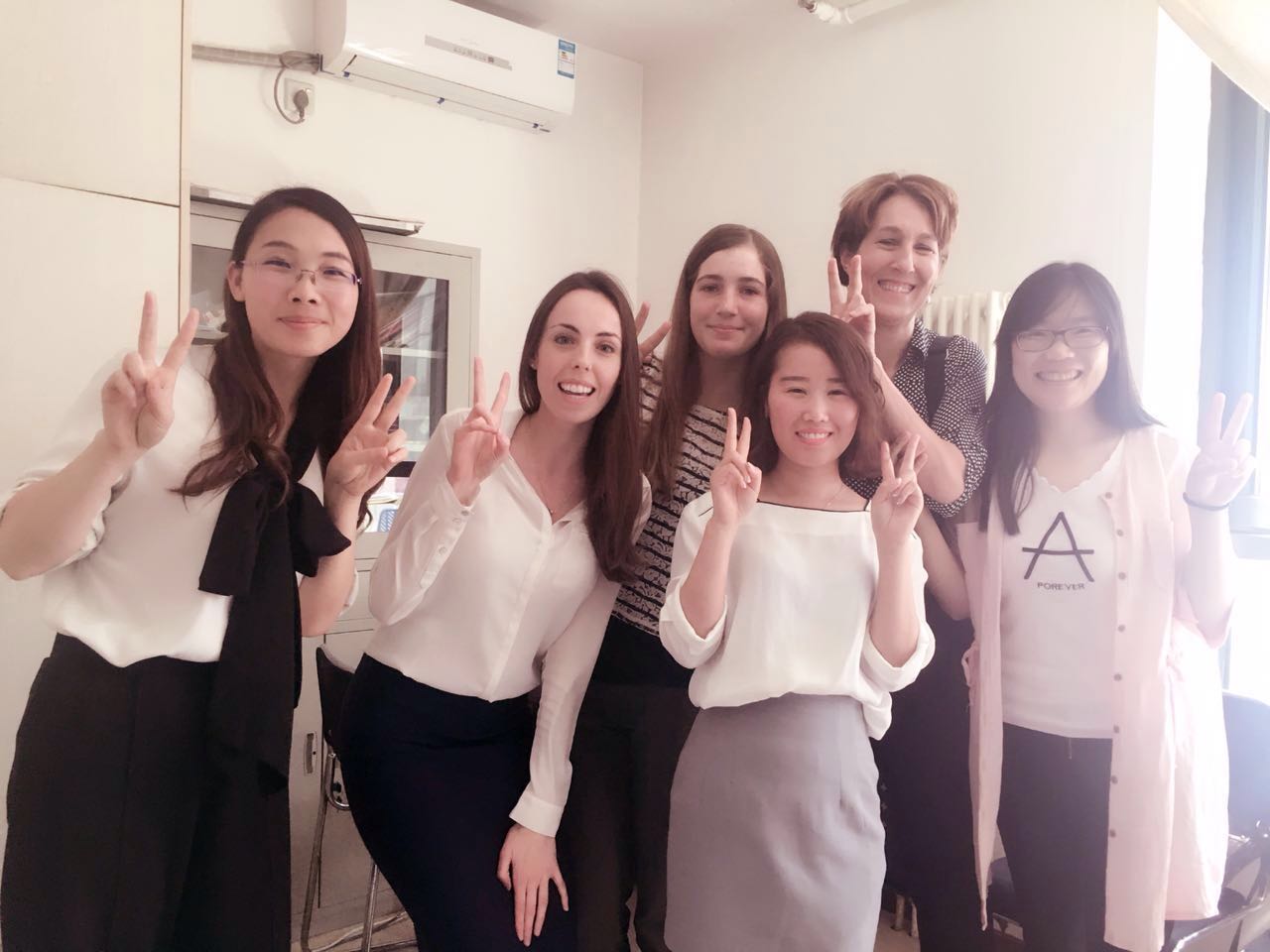 Flexibility & Personalization
Our program are available all-year round. You could apply for any level class and start it at any date for any duration starting from 2 weeks to 52 weeks. Get your study plan personalized.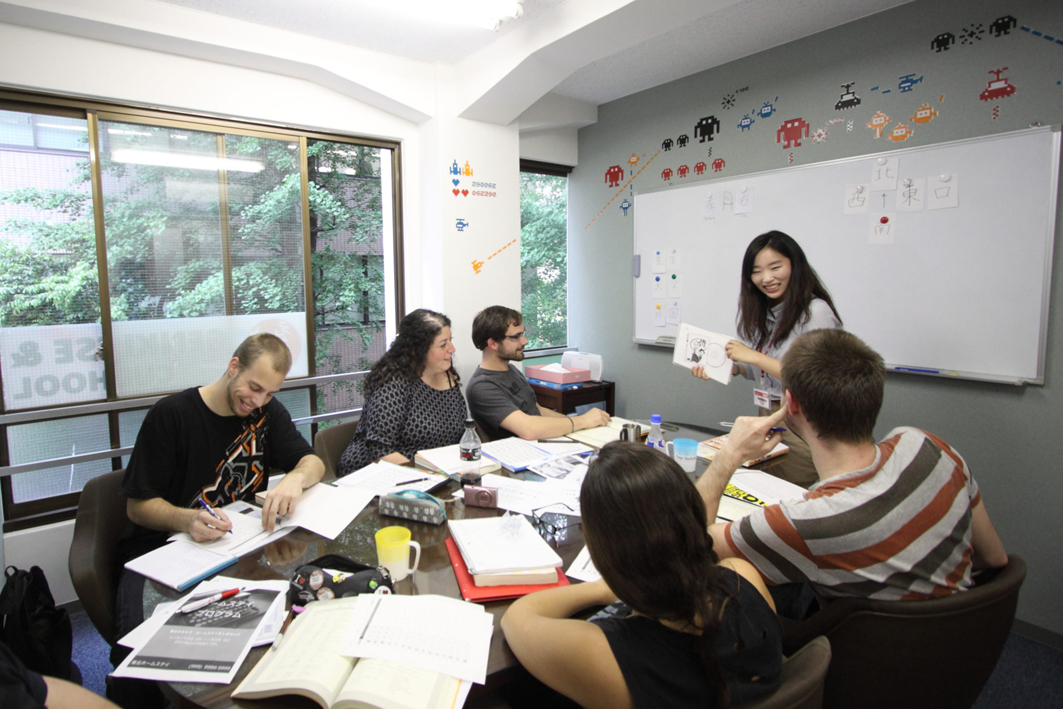 Well-Structured Curriculum
Programs include a modern and well thought out curriculum to suit both our short-term and long-term students, ensuring everyone gets the best lessons and support during his or her time of study.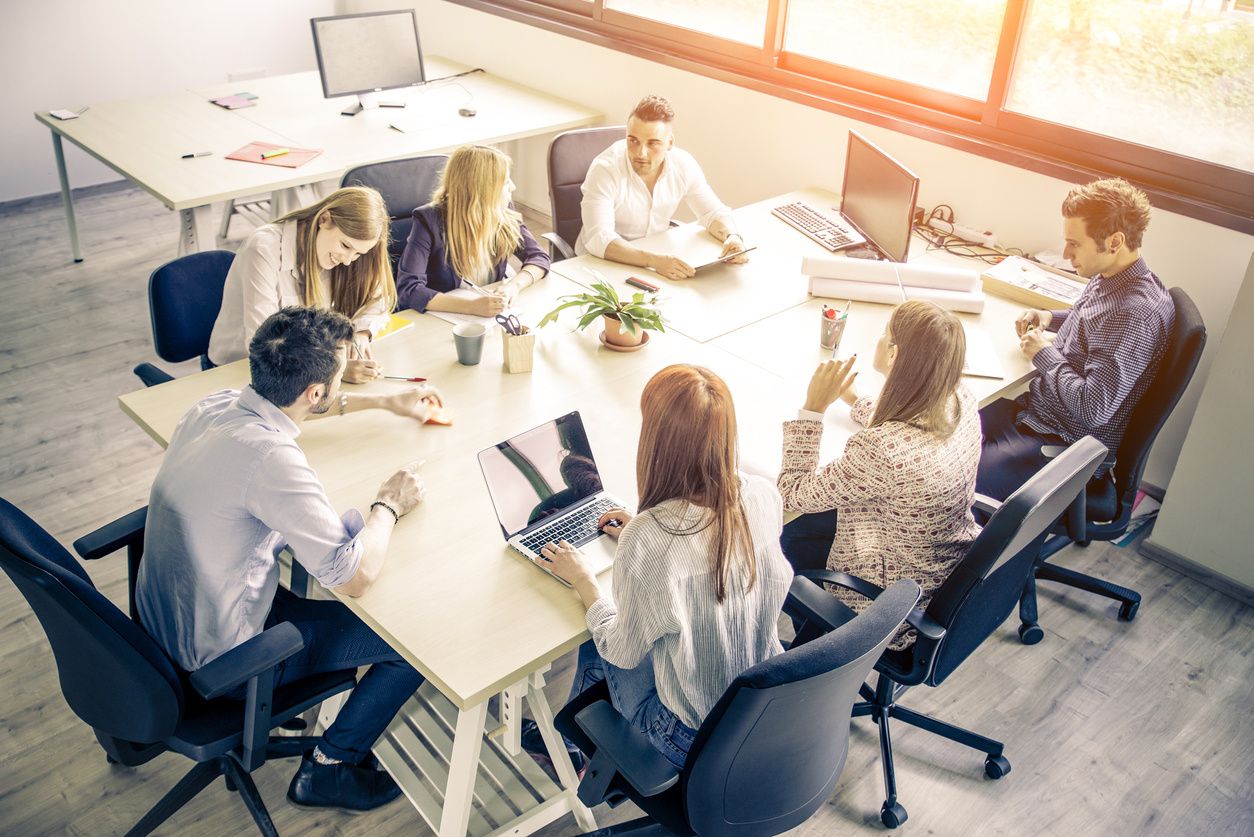 Comprehensive Service Package
Program has a standard all-inclusive service pack including Chinese lesson, internship placement, accommodation, visa assistance etc. All components are optional and can be tailored as per your needs or your budget.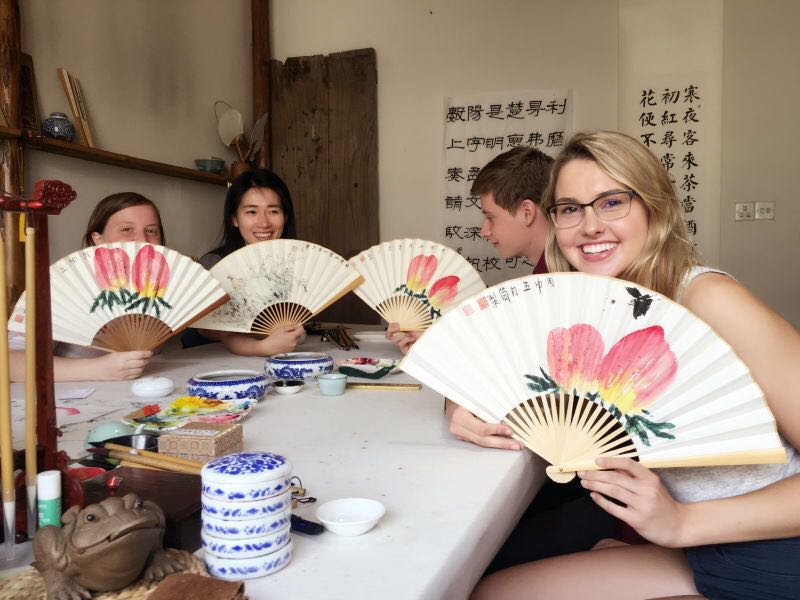 Full Immersion
Programs include out-of-class activities, excursions, networking events and city tours to enhance your knowledge of the Chinese language and culture. You are encourage to take part in language exchange with native speakers.
What's
Included
Go Abroad China Small Group Chinese Program offers excellent service package value for money to ensure you have a rich and memorable study experience in China. Our standard all-inclusive program package includes all the essential things you need to have a fantastic experience in China. Meanwhile, we can fully tailor your experience to match your needs and budgets. Contact us with your needs.
Workshops & Learning Materials
Prices & Dates
Our One-on-one Chinese Program are available all-year-round with the optional duration from 2 weeks to 52weeks. The following table outlines all-inclusive service prices for our programs, excluding visa fees, flights, insurance or daily food & drink. Learn more pricing details.
Program
Program Type
Duration
Full Service with Homestay
Full Service with Shared Apartment
2 Weeks
US$2,080
US$2,380
3 Weeks
US$2,580
US$2,880
General Chinese
4 Weeks
US$3,580
US$4,280
Business Chinese
Standard
5 Weeks
US$4,080
US$4,880
HSK Preparation Course
6 Weeks
US$4,780
US$5,480
8 Weeks
US$5,580
US$6,680
12 Weeks
US$8,180
US$8,980
∗ Contact a Personal Program Advisor to get your customized service package within your budget.
Four Easy Steps
to Go Abroad
 China
Step One:

Apply online

Review program info and complete our online application form to get the ball rolling.
Step Two:

Application Assessment

You will have a 15-min Skype interview with your program advisor to discuss your motivation, goals, needs, destination and duration. From this, we can make sure we tailor the right service package for you. We'll also know if this is the right program for you. Within two to three days after the interview, the advisor will be in touch by email to let you know if your application has been successful. If so, we'll send you a formal offer.
Step Three:

Confirmation

To confirm your placement in our program, you'll need to reply to our letter of offer and pay your agreed program deposit. Once this has been done, we'll send you all the documents you need: your contract and all the required documents for your visa application as well as your pre-departure package via email, which contains all the information you'll need regarding your trip and stay in China.
Step Four:

Start your wonderful China journey

Once your flights have been booked, let us know your arrival details (date and time, flight number) so that we can organize airport pick-up. We'll be excited to welcome you to our program in person!

Our support doesn't end when you arrive. We are as dedicated to ensuring you have around the clock support for the duration of your stay as we do in getting you here. Your journey will include your paid internship, accommodation, language courses, cultural experiences, tours, and networking.
Our
Tutors
Our personal tutors are native Chinese speakers who are qualified to teach Chinese as a foreign language, and in fact, you may find that the tutor you get assigned to also has experience teaching at one of the top universities in China!
In your first private lesson, your tutor will work with you to finalize your lesson schedule, your goals and any other details they need to ensure you get the most out of your lessons. We want to make sure you get the highest quality of tutoring, professionally delivered.
Qualification: Graduated from Beijing Language and Culture University with a Master degree in TESOL and Bachelor degree in Chinese Language and Literature.
Hometown: Beijing
Teaching experience: 5 years
Books taught: Chinese Made Easier, New Practical Chinese Reader, Road to Success, Chinese Culture, Chinese Festivals and Customs
Hobbies/Interests: Reading, Traveling
Qualification: Zhu graduated from Beijing Renwen University with a Bachelor degree of English Language and Literature.
Hometown: Sichuan
Teaching experience: 1 year
Books taught: Biao Zhun Zhong Wen
Hobbies/Interests: Traveling, Music
Qualifications: Wen graduated from Heilongjiang University with a degree in Teaching Chinese as a Foreign Language and studied Chinese Philology for her Master's Degree at Beijing Language and Culture University.
Hometown: Heilongjiang
Teaching experience: 4 years
Books taught: Chinese Made Easier, Chinese Festivals, and Customs
Hobbies/Interests: Music, Movies, and Reading
Qualifications: Xing graduated from Beijing University with a degree in Teaching Chinese as a Foreign Language.
Hometown: Beijing
Teaching experience: 4 years
Books taught: Chinese Made Easier, Chinese Festivals, and Customs
Hobbies/Interests: Music, Movies, and Reading
Qualification: Yan graduated from Heilongjiang University with a degree in Teaching Chinese as a Foreign Language.
Hometown: Shandong Province
Teaching experience: 2 years
Books taught: Chinese Made Easier, Chinese Festivals, and Customs
Hobbies/Interests: Music, Movies and Reading, Sports
Qualification: Wang graduated from Heilongjiang University with a degree in Teaching Chinese as a Foreign Language and studied Chinese Philology for her Master Degree at Beijing Language and Culture University.
Hometown: Heilongjiang
Teaching experience: 3 years
Books taught: Chinese Made Easier, Chinese Festivals, and Customs
Hobbies/Interests: Music, Painting, Calligraphy
Qualification: Wang graduated from Hebei Normal University with a degree in English education.
Hometown: Hebei
Teaching experience: 4 years
Books taught: Chinese Made Easier, Conversational Chinese 301 Chinese Road to Success
Hobbies/Interests: Music, Movies, Travel
Qualification: Wang graduated from Qingdao Binhai University with a Bachelor degree in TCSL.
Hometown: Shandong
Teaching experience: 4 years
Books taught: My Chinese Classroom, New Practical Chinese Reader, Road to Success, Chinese Culture, Chinese Festivals and Customs
Hobbies/Interests: Playing Guzheng, Chinese Paper cutting, Traveling
Qualification: Zhao graduated from Shanghai Fudan University with a degree in English education and Chinese Philology for her Master Degree at Beijing Language and Culture University.
Hometown: Beijing
Teaching experience: 2 years
Books taught: Chinese Made Easier, Conversational Chinese 301 Chinese, Road to Success
Hobbies/Interests: Music, Movies, Travel
Qualification: Tian graduated from Heilongjiang University with a degree in Teaching Chinese as a Foreign Language and studying Chinese Philology for her Master Degree at Beijing Language and Culture University.
Hometown: Beijing
Teaching experience: 4 years
Books taught: Chinese Made Easier, New Practical Chinese Reader, Conversational Chinese 301, Chinese Road to Success
Hobbies/Interests: Music, Movies