Take your future in your own hands and
set yourself up for a glowing career!
How? Intern abroad in China, the home of many inventions, great economic change and the world's largest population. Choosing to go to China for practical work experience is a smart move. We live in a global economy where China is the world's largest exporter and second-largest importer of goods.
What happens in China impacts the rest of the world and having a sound understanding of the Chinese culture, way of business and language, all while getting practical work experience can give you a career advantage that few others have. Go Abroad China (GAC) will customize your internship offer to suit your skills, goals and interests.
Come live and work in cities, like Shanghai and Beijing, where modern life and ancient traditions collide, where life is buzzing and opportunities abound. You don't need to speak Mandarin Chinese to come, but we encourage you to actively take part in our Mandarin Chinese lessons which are part of the program. For best results, stay for longer than four weeks. At the end of the program you can take home a completion certificate, an Employer Reference letter and, if relevant, the credits for your internship.
Why
Go Abroad China?
The Only One-stop Platform for Internship and Study Abroad in China, Over a decade of experiences, more than 20 bespoke programs, and hosting several teenagers, GAC knows what it takes to keep you safe and satisfied.
Why Take an Internship in China?
Why intern with Go Abroad China?
Personal and Professional Development Getting to know a new culture will result in personal and professional development. Being able to understand another culture will help you predict and understand their behaviors, it will help you understand their viewpoint better. With China having such an influence across the world, being able to understand and work Chinese businesses can be a massive career advantage. Are You Work Ready? Many graduates start work with little or no work experience and are not prepared for the workforce. An internship is a great way to gain practical experience so you are work-ready when the time comes to look for a full-time position. An internship can help you get your foot in the door - many of our interns have been offered permanent positions at their internship company once their program was complete.
Diplomacy and Adaptability Learning to navigate the workforce and cope with different situations, especially if you are in another country learning a new culture, can teach you how to navigate and adapt to different situations. You'll learn how to be diplomatic in your communications as you begin to understand working with people who have a different background and values to yourself. Learn About Business Roles and Industries When you leave university, you may not have a clear picture of what you want to do, what type of position you'd like or which industry you'd like to work in. Learning about an industry and working in it can also be worlds apart. An internship allows you to test the waters and see whether a particular role or industry meets your expectations and if you'd like to work in it permanently.
What types
of
internships
are available?
Your internship program can be customized based on the time of year, your chosen career path and even the destination. Complete your internship at your favorite time of year and see China in all its glory!
Summer Internship
If you like it hot and rainy, then summer is a great time to intern. Some parts of China shine in summer, here's your chance to see them in full glory while you work abroad.
Spring Internship
For those that like it cool (not too hot and not too cold), Spring is a great time to intern. See the changing seasons bring China to life.
Winter Internship
China in winter can be cold, but great for those who like ice skating and skiing. Mix your favorite winter sports with rich cultural experiences and the opportunity to work abroad.
FULL YEAR / GAP YEAR INTERNSHIPS
Get the most out of your time in China, see all the seasons, fill in a gap year between high school and college. A full year in China will change your life.
Business Internship by Field
Choose your internship by field of study or work and, if you want to, get credits for your efforts. Choose from our large range of internship fields.
CUSTOMIZE YOUR INTERNSHIP
Come for any length of time, any time of year and mix and match your internship with volunteering, academic programs and travel. Make your internship totally yours.
How does a
Go Abroad China internship
in China work?
Working overseas can be hard if you don't have the support you need. Go Abroad China have over a decade of experience in organizing customized internship programs for people all over the world. Whether you are from the United States, the United Kingdom, Australia, or anywhere else in the world, Go Abroad China is here to offer you the opportunity to live and work in China easily. Our internship programs are completely flexible, from when you start through to the length of time you intern for; our team are here to help you put together your dream internship program.Once you apply, we will help you every step of the way from program registrations and visas to day-to-day living. With a Go Abroad China Internship you get a competitively priced service that offers.
What's Included
in a
Go Abroad China Internship?
The Go Abroad China (GAC) Internship program has been much-loved by thousands of students for many reasons. Our commitment to making sure you have a fantastic internship experience from the start of your application through to going home, means we work hard to look after you around the clock.
We aim to give you the best value for money, with many extras included in your internship program price. We are well-known for making sure our students have a fulfilling experience in China, comfortable, safe, and have the opportunity to immerse themselves in the Chinese culture.
Our service package includes all the essential things you need to have a memorable experience including pre-departure support, visa support documentation, accommodation, insurance, transportation, medical aid and more. Your program fee includes the following:
Go Abroad China offers excellent value for money.
Our standard packages have more inclusions than our competitors,
and we fully tailor your experience to match your needs.
A day in the life
of a Participant
It can be hard to imagine what your time in China will be like without first-hand experience. A typical day for our interns is: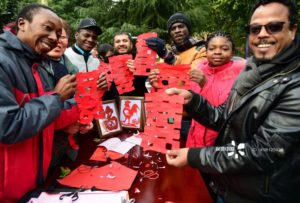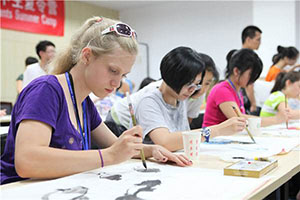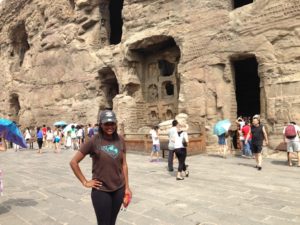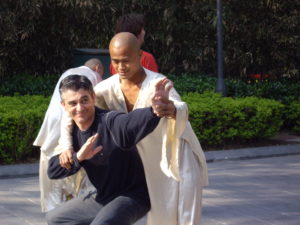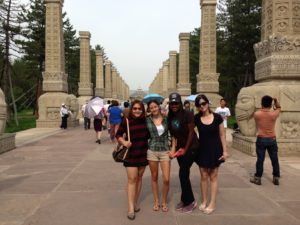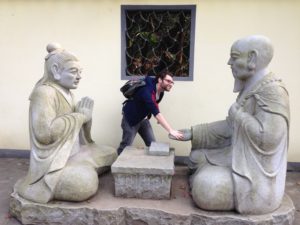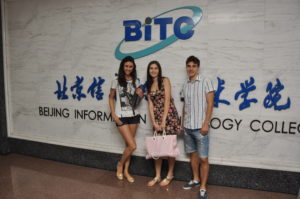 Start the day at your intern position
Wander around the city and explore over lunch
Take part in cultural classes set to your level of capability
Enjoy a cultural activity and learn more about China
Plan your next activities and spend time with your personal tutor
Relax and chill with your classmates before a night on the town
With over 2000 internships to choose from, there is sure to be the perfect internship opportunity for you.
Search our database of internship opportunities now:
Go Abroad China offers you a range of Chinese cities to live and study abroad in.
Four Easy Steps
to Internship
in China
Step one: Apply online
Before you apply, remember to do your research, so you have an idea about where, when and for how long you want to intern abroad. When you have an idea of what you'd like, complete our online application form to get the ball rolling.
Step two: Assessment
To make sure we know what you want from your internship experience – where you want to work, what you want to achieve, where and for how long you'd like to stay – we'll organize a 15 minute Skype interview with you. From this, we can make sure we tailor the right Internship Package for you. We'll also know if this is the right program for you. Within two to three days after the interview, the coordinator will be in touch by email to let you know if your application has been successful. If so, we'll send you a formal offer.
Step three: Confirmation
To confirm your placement in our program, you'll need to reply to our letter of offer and pay your agreed deposit. Once this has been done, we'll send you all the documents you need: your contract with us, your employment contract and all the required documents for your visa application as well as your pre-departure package. The pre-departure package contains all the information you'll need regarding your trip including where you'll stay.
Step Four: Start your China Internship experience
Once your flights have been booked, let us know your arrival details (date and time, flight number) so that we can organize airport pick-up. We'll be excited to welcome you to our program in person!
Our support doesn't end when you arrive. We are as dedicated to ensuring you have around the clock support for the duration of your stay as we do in getting you here. Your journey will include your paid internship, accommodation, language courses, cultural experiences, tours, and networking.
Come to China for your internship
Have all your needs taken care of, broaden your horizons, be more independent, and make friends for life!
Promotions & Financial Aid
We want everyone to have the chance to live and study in China; to make this possible we have a range of financial options available to support students who cannot afford full fees. Contact us today to discuss promotions, full and partial sponsorship opportunities.
Our prices start from US$1,980, depending on your service components, accommodation and length of stay.