Take your future in your own hands and
set yourself up for a glowing career!
How? Intern abroad in China, the home of many inventions, great economic change and the world's largest population. Choosing to go to China for practical work experience is a smart move. We live in a global economy where China is the world's largest exporter and second-largest importer of goods.
What happens in China impacts the rest of the world and having a sound understanding of the Chinese culture, way of business and language, all while getting practical work experience can giveyou a career advantage that few others have. Go Abroad China (GAC) will customize your internship offer to suit your skills, goals and interests.
Come live and work in cities, like Shanghai and Beijing, where modern life and ancient traditions collide, where life is buzzing and opportunities abound. You don't need to speak Mandarin Chinese to come, but we encourage you to actively take part in our Mandarin Chinese lessons which are part of the program. For best results, stay for longer than four weeks. At the end of the program you can take home a completion certificate, an Employer Reference letter and, if relevant, the credits for your internship.
China has the world's largest and fastest growing economy. It's a culturally rich country that is continually adapting to stay abreast of world changes. Many of the world's multinational organizations have offices in one or more of its major cities; therefore there are many internship opportunities available for students and young people, exposing you to a new culture, increasing your language skills and giving you invaluable work experience.
With internship opportunities, the more effort you put in, the more you'll get back and you can gain many advantages from taking an internship, and even more if you take it in China.
Go with GAC!
Why Take an Internship in China?
Why intern with Go Abroad China?
Personal and Professional Development
Getting to know a new culture will result in personal and professional development. Being able to understand another culture will help you predict and understand their behaviors, it will help you understand their viewpoint better. With China having such an influence across the world, being able to understand and work Chinese businesses can be a massive career advantage.
Are You Work Ready?
Many graduates start work with little or no work experience and are not prepared for the workforce. An internship is a great way to gain practical experience so you are work-ready when the time comes to look for a full-time position. An internship can help you get your foot in the door - many of our interns have been offered permanent positions at their internship company once their program was complete.
Diplomacy and Adaptability
Learning to navigate the workforce and cope with different situations, especially if you are in another country learning a new culture, can teach you how to navigate and adapt to different situations. You'll learn how to be diplomatic in your communications as you begin to understand working with people who have a different background and values to yourself.
Learn About Business Roles and Industries
When you leave university, you may not have a clear picture of what you want to do, what type of position you'd like or which industry you'd like to work in. Learning about an industry and working in it can also be worlds apart. An internship allows you to test the waters and see whether a particular role or industry meets your expectations and if you'd like to work in it permanently.
When you apply for an internship with Go Abroad China (GAC), you get a customized experience that combines:
Living in China
China is an amazing country. When you intern here you can discover the many faces of China; it's myriad of culturally rich and diverse cities. Immerse yourself in the Chinese culture from day-to-day living through to excursions that take you to old and new China.
International Work Experience
As an undergraduate or graduate, you will know that finding your first job and gaining experience is the biggest challenge you face. A China internship can launch your career and help you get your foot in the door for your chosen profession with international experience that will look great on your resume.
Networking
Grow your network of business connections by networking with over 4000 alumni worldwide who have completed a GAC internship.
Mentoring and Coaching Gain valuable support throughout your internship that will guide you through the program and build your capabilities and improve your prospects.
Learning the Chinese Language Whether you speak Mandarin fluently or can barely speak it at all, our Chinese language lessons (included in your package) are geared to get you fluent as quickly as possible.
Cultural and Social Experiences Encountering a new culture will expand your knowledge and introduce you to new ways of thinking, new experiences and broaden your mind.
And a whole lot of fun! All work and no play is definitely not our motto. Our participants get to work and play, ensuring their stay is as enjoyable as possible.
GAC have over a decade of experience in helping students find an internship in China. We offer a well-rounded program, developed over time and constantly updated to stay one of the best available in China. Our program has more modules included in the standard price than our competitors. We partner only with the top universities in China, to ensure you get the best opportunities for learning and development. Our team are here to support you throughout the application process, before you come, throughout the program and even once you have gone home – at this point you'll become one of our more than 4,000 GAC Alumni. We look after you, all the way, to make sure you have a great time in China, adjust easily to the culture shock and have all your needs supported throughout your stay. Come to China with GAC and you'll be glad you did!
A day in the life
of an Intern
It can be hard to imagine what your time in China will be like without first-hand experience. A typical day for our interns is: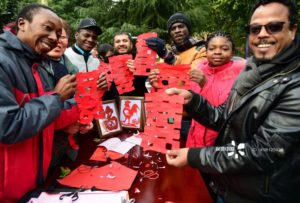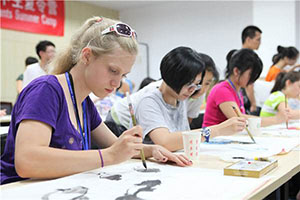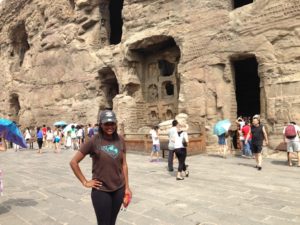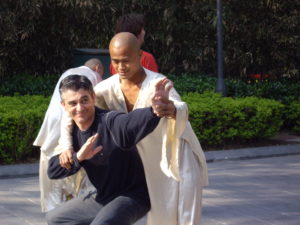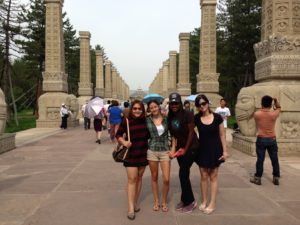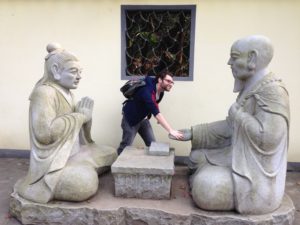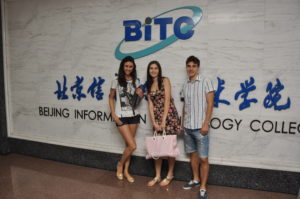 Start the day at your intern position
Wander around the city and explore over lunch
Take part in cultural classes set to your level of capability
Enjoy a cultural activity and learn more about China
Plan your next activities and spend time with your personal tutor
Relax and chill with your classmates before a night on the town
How does a
GAC internship
in China work?
Working overseas can be hard if you don't have the support you need. Go Abroad China have over a decade of experience in organizing customized internship programs for people all over the world. Whether you are from the United States, the United Kingdom, Australia, or anywhere else in the world, GAC is here to offer you the opportunity to live and work in China easily. Our internship programs are completely flexible, from when you start through to the length of time you intern for; our team are here to help you put together your dream internship program.
Once you apply, we will help you every step of the way from program registrations and visas to day-to-day living. With a GAC Internship you get a competitively priced service that offers:
What's Included
in a
GAC Internship?
The Go Abroad China (GAC) Internship program has been much-loved by thousands of students for many reasons. Our commitment to making sure you have a fantastic internship experience from the start of your application through to going home, means we work hard to look after you around the clock.
We aim to give you the best value for money, with many extras included in your internship program price. We are well-known for making sure our students have a fulfilling experience in China, comfortable, safe, and have the opportunity to immerse themselves in the Chinese culture.
Our service package includes all the essential things you need to have a memorable experience including pre-departure support, visa support documentation, accommodation, insurance, transportation, medical aid and more. Your program fee includes the following:
With over 600 partner companies, including fortune 500 companies, to choose from, we rarely cannot find an internship for our applicants. If we can't find a placement you like, we'll refund your deposit. We will help you find full time or part-time placements.
We can guarantee paid internships if you stay for longer than a period of four weeks. Your stipend can help cover the daily costs of living in China such as your groceries, social activities (those you organize in addition to included activities) and more.
Assistance with Your Application
Our program coordinators are here to assist you in any way possible throughout the application process to help you get the ball rolling. We will work closely with you to plan a tailored program that meets your needs.
We work together with you throughout your internship and provide feedback, mentoring and coaching to help you succeed. We want you to walk away with the experience and growth you need to have a stellar career.
Everything You Need to Live and Work Safely in China
Our service package covers all your day-to-day needs from visa support documentation to insurances and medical aid membership. We also help you get set-up for living in China.
Getting around is easy with GAC. From airport transfers to excursions, tours and travel, our package includes transportation organized activities and trips during your stay in China.
We offer all students three choices of clean, conveniently located and comfortable housing tailored to your program selections and budget. Our local connections ensure you get 'local' pricing.
Workshops & Course Materials
All GAC Internship programs include the courses, textbooks and elective workshops you choose to take part in during your internship with no out of pocket study expenses.
Around the Clock Assistance
Our team are here to help you out 24/7 with any assistance you may need whether it's day-to-day support or support relating to your studies or internship.
Business Networking Opportunities
Make global connections, meet new people and grow your network through our business networking events.
Our Chinese language program can be customized to suit your proficiency in Mandarin; this allows you to progress rapidly based on your level of skill.
Meet your fellow internship participants, socialize, tour, travel and take part in Chinese cultural experiences, all included in your package.
You won't leave China empty-handed. Not only will you gain invaluable international work experience, you'll take the credits and certificate for your hard work home with you.
Become one of the more than 4000 students, past and present, who have taken part in a GAC Internship through cultural events, excursions, networking and alumni activities.
What types
of
internships
are available?
Your internship program can be customized based on the time of year, your chosen career path and even the destination. Complete your internship at your favorite time of year and see China in all its glory!
Business Internships:
Internship fields
Gain experience and kick-start your international career in one of the following business sectors:
Go Abroad China offers you a range of Chinese cities to live and study abroad in.
With over 2000 internships to choose from, there is sure to be the perfect internship opportunity for you.
Search our database of internship opportunities now: