Go Abroad China is here to make your stay in China as memorable as possible, for the right reasons! We want you to feel safe, comfortable and have fun while studying and/or working here. Our team has successfully supported thousands of other students with their stay in China; we'd love to do the same for you!
A Day in the Life
It can be hard to imagine what your time in China will be like without first-hand experience. Here are some examples of what your day would be like for students and Interns.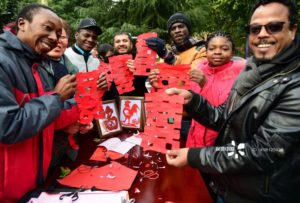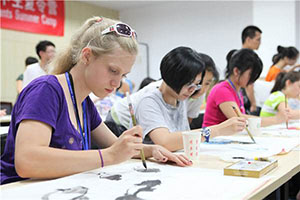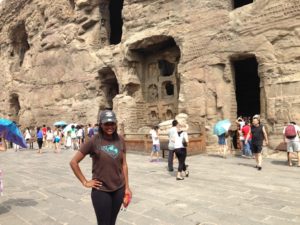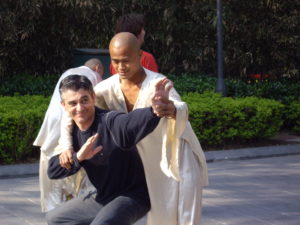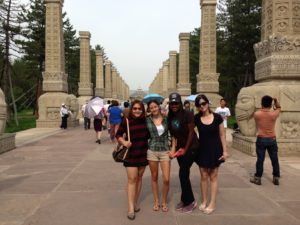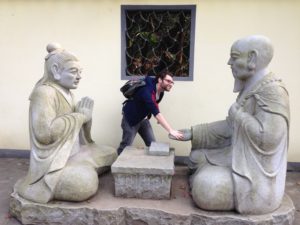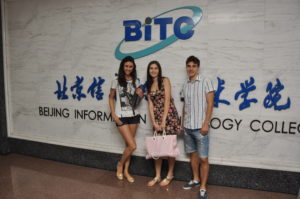 A Day in the Life of a Student
Depending on your class intensity (standard or intensive) and the university, your typical day will usually include between four to six hours of Chinese classes. You'll also get homework that can take up to two hours to complete; this usually consists of revision and practicing your Chinese characters.
A typical day for our students is:
Start the day at school or university
Wander around the city and explore over lunch
Take part in cultural classes set to your level of capability
Complete homework
Enjoy a cultural activity and learn more about China
Plan my next activities and spend time with my personal tutor
Relax and chill with a host family
A Day in the Life of an Intern
A typical day for our Interns is:
Start the day at my intern position
Wander around the city and explore over lunch
Take part in cultural classes set to your level of capability
Enjoy a cultural activity and learn more about China
Plan my next activities and spend time with my personal tutor
Relax and chill with my classmates before a night on the town
Ensuring your
Safety

and

Comfort
To help you feel at home in China, we have put together a range of services and support systems. To settle you in, we offer an Orientation Program, to ensure you live comfortably, we offer three accommodation/housing options and around the clock support if you should need help at any point throughout your day.
Housing and Accommodation
To make sure you hit the ground running, know what to expect of your stay and are prepared for your time in China, we offer you an Orientation Program and Welcome events. These allow you to meet fellow students and/or Interns, introduce you to the program and help you know what your time in China will be like. In your orientation, we'll cover topics such as studying in China, working in China, housing, transportation, safety, health, where to get help if you need it, and more. You will learn everything you need to know to navigate your time with us. We will continue to work with you throughout your stay to ensure you are comfortable and happy. We will also take you on cultural activities, tours, field trips, social activities and more.
Some of the places you may get to see (depending on the city you are staying in) are:
Go Abroad China offers great value for money.
Our standard packages have more inclusions than our competitors,
and we fully tailor your experience to match your needs.
APPLY TODAY
Four Easy Steps
to Learning Chinese
in China
Step one: Apply online
Once you have an idea about where, when and for how long you want to learn Chinese in China, complete our online application form to get the ball rolling.
Step two: Assessment
To make sure we know what you want from your Chinese learning experience – why you want to study abroad, what you want to achieve, where and for how long you'd like to stay – we'll organize a 15 minute Skype interview with you. From this, we can make sure we tailor the right Learn Chinese Package for you. We'll also know if this is the right program for you. Within two to three days after the interview, the coordinator will be in touch by email to let you know if your application has been successful. If so, we'll send you a formal offer.
Step three: Confirmation
To confirm your placement in our program, you'll need to reply to our letter of offer and pay your agreed deposit. Once this has been done, we'll send you all the documents you need: your contract and all the required documents for your study visa application as well as your pre-departure package. The pre-departure package contains all the information you'll need regarding your trip including where you'll stay.
Step Four: Start your Chinese study experience
Once your flights have been booked, let us know your arrival details (date and time, flight number) so that we can organize airport pick-up. We'll be excited to welcome you to our program in person!
Our support doesn't end when you arrive. We are as dedicated to ensuring you have around the clock support for the duration of your stay as we do in getting you here. Your journey will include your paid internship, accommodation, language courses, cultural experiences, tours, and networking.
What are you waiting for? Apply online now!
Learn Chinese the fastest way in an immersive and culturally rich experience which will fast track your learning experience. Have all your needs taken care of and broaden your horizons, be more independent and make friends for life!
Promotions & Financial Aid
We want everyone to have the chance to live and study in China; to make this possible we have a range of financial options available to support students who cannot afford full fees. Contact us today to discuss promotions, full and partial sponsorship opportunities.
Our prices start from US$1,980, depending on your service components, accommodation and length of stay.