Live,
Intern and Study Abroad
in Xi'an
Home of the Terracotta Warriors
Xi'an is the capital city of Shaanxi Province, located in Chin's northwestern region. It is one of the oldest cities in China with a history dating back more than 3000 years and is also one of the four Great Ancient Capitals of China.
Often regarded as the cradle of Chinese civilization, Xi'an's history has seen many dynasties; it is the home of the terracotta army of Emperor Qin during the Qin Dynasty. More importantly, Xi'an is the starting point of the Silk Road, which was a crucial passage linking China to the West. Given the city's place in China's history, it is fitting that Xi'an is home to some of the country's most important historical sites as well as a number of cultural and religious relics.
Since the early nineties, as part of China's economic effort to boost the economy of the country's interior regions, Xi'an has re-emerged as a cultural and industrial city which is profoundly influenced by education. The city holds great importance in the northwestern region. Xi'an is home to many excellent universities. The city's important industries include manufacturing, tourism and service outsourcing, making it a good option for our Asia internship programme. Xi'an has been reported to be on the list of the 13 emerging megacities in China.
Xi'an welcomes tourists, business people, artists, and scholars wishing to study in China; there is something for everyone!
Go Abroad China Programs

in Xian
Go Abroad China (GAC) offers a variety of programs in Xi'an, allowing you to come and experience the cultural history of Xi'an while you complete an internship, learn Chinese, Volunteer and more. Our different programs run from a couple of weeks through to a full year. We can arrange anything for you right here in Xi'an, whether you plan to come and study or take an internship (or both).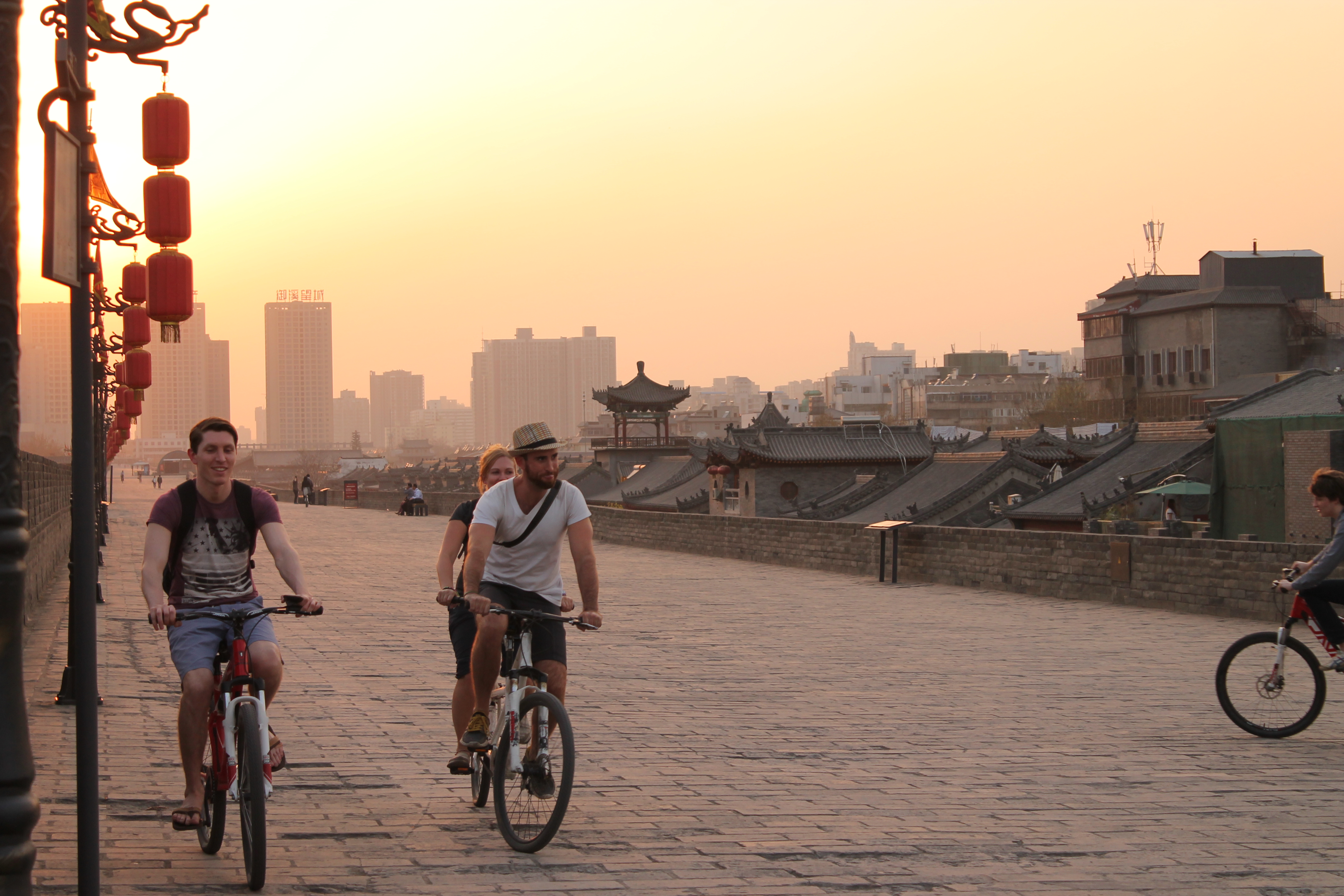 If you are looking for professional career options, come and take part in our exciting internship program in Beijing, China. Go Abroad China provides participants with invaluable and inspiring experiences through a China internship program. Choose from any of our many industry sectors to develop your professional skills.
Our team will get to know you and will match your skills, educational background and interests with a company that will allow you to learn and grow through your internship working experience, giving you the opportunity to work in a modern company, with bilingual staff so you can get the most out of your time here.
Xi'an offers an environment rich in history in which to learn Chinese and practice your pronunciations so that you can sound more like a native speaker. There is a lot to see and do around the city as you explore and experience the history of Xi'an. Studying and immersing yourself in Chinese culture, in this philosophically and historically significant town is an experience not to be missed!
Go Abroad China's unique learn Chinese in China Program is facilitated in partnership with some of China's top universities and language schools, with the support of professional language teachers.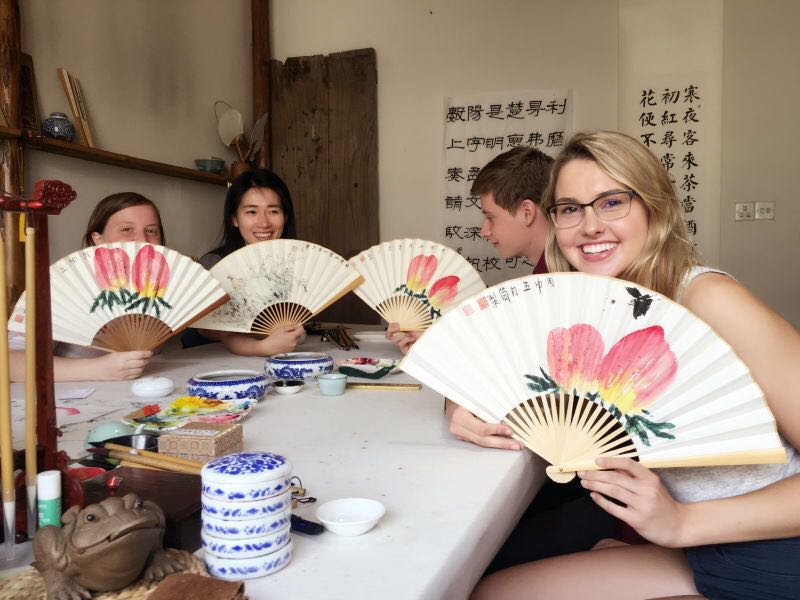 If you are interested in studying Chinese, we offer a range of options from university programs, high school programs, and small group programs to personalized one-on-one tutoring. We offer three accommodation options for you while you are studying here, however, for maximum culture exposure and accelerated Chinese language learning, we encourage you to stay with a Chinese host family as this allows you to live the language as you learn it.
Feedback on our Intensive Chinese Courses has been that many of our participants have spent several years studying Chinese with little progress, and they found it very difficult to learn without a real Chinese environment. Once here, that changed! Why don't you come to China to learn Chinese the easy way?
Here are some hints and tips for living, working and studying in Xi'an:
Xi'an is the provincial capital of Shaanxi province. The cuisine, typical of northern China, is characterized by an array of cooking methods including deep frying, quick frying, steaming, and braising. The major flavors are sour, spicy and fragrant due to seasoning with salt, vinegar, capsicum and garlic. All sorts of snacks are available in Xi'an – from noodles and desserts to dried foods. Some famous dishes in Xi'an include crumbled flatbread in mutton stew, dumplings or cold noodles with mustard and vinegar. Come to Xi'an and try some of our food to see if you like it!
Four Easy Steps
to Go Abroad
China
Step One:

Apply online

Review program info and complete our online application form to get the ball rolling.
Step Two:

Application Assessment

You will have a 15-min Skype interview with your program advisor to discuss your motivation, goals, needs, destination and duration. From this, we can make sure we tailor the right service package for you. We'll also know if this is the right program for you. Within two to three days after the interview, the advisor will be in touch by email to let you know if your application has been successful. If so, we'll send you a formal offer.
Step Three:

Confirmation

To confirm your placement in our program, you'll need to reply to our letter of offer and pay your agreed program deposit. Once this has been done, we'll send you all the documents you need: your contract and all the required documents for your visa application as well as your pre-departure package via email, which contains all the information you'll need regarding your trip and stay in China.
Step Four:

Start your wonderful China journey

Once your flights have been booked, let us know your arrival details (date and time, flight number) so that we can organize airport pick-up. We'll be excited to welcome you to our program in person!

Our support doesn't end when you arrive. We are as dedicated to ensuring you have around the clock support for the duration of your stay as we do in getting you here. Your journey will include your paid internship, accommodation, language courses, cultural experiences, tours, and networking.
What are you waiting for? Apply online now!
Learn Chinese the fastest way in an immersive and culturally rich experience which will fast track your learning experience. Have all your needs taken care of and broaden your horizons, be more independent and make friends for life!
Promotions & Financial Aid
We want everyone to have the chance to live and study in China; to make this possible we have a range of financial options available to support students who cannot afford full fees. Contact us today to discuss promotions, full and partial sponsorship opportunities.
Our prices start from US$1,980, depending on your service components, accommodation and length of stay.