Learn about Chinese Culture – Dumplings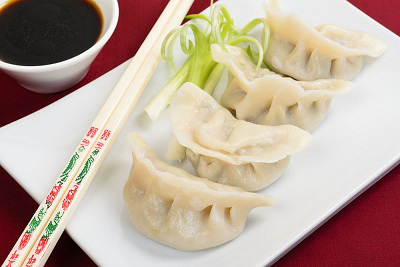 Learn about Chinese Culture – Dumplings
I highly doubt that anyone that comes to study Chinese language in China completes a course without branching out into Chinese cuisine. In this piece today, we will look at one of my favourite dishes…dumplings
Did you know?
"Jiaozi" (dumplings) can be made of mince-meat of pork, mutton, chicken, seafood or vegetables only. The most popular filling though in China is that of pork and cabbage mixed together.
Jiaozi are usually boiled, steamed or fried; they are traditionally eaten on Chinese New Year's Eve and for special family reunions. When you learn Chinese in Beijingthrough GAC, they will make it a point to introduce you to jiaozi and even learn how to make them.
Chinese people in northern China are particularly fond of dumplings; they are eaten with a dipping sauce made of vinegar and chili oil or paste.
In most parts of northern China, jiaozi are served especially during the winter time; believed to symbolize warmth and a homely feeling.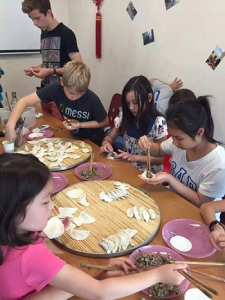 Dumplings in the Present Time
Jiaozi today remain an important part of Chinese cuisine and food culture, enjoyed during family gatherings especially during the Spring Festival period. Don't get dissuaded though, most Chinese restaurants will also serve them all year round. If you study Mandarin in China and would like to branch out into Chinese food, pop into your local Chinese restaurant and order a dish.
Dumplings are not just a staple in China; Asian countries such as Vietnam, Taiwan, Japan also feature dumplings in their traditional meals. When you look towards Europe and South America, there are a few cuisines that borrow from the shape and concept of a dumpling – dough filled with sweet or savory stuffing.