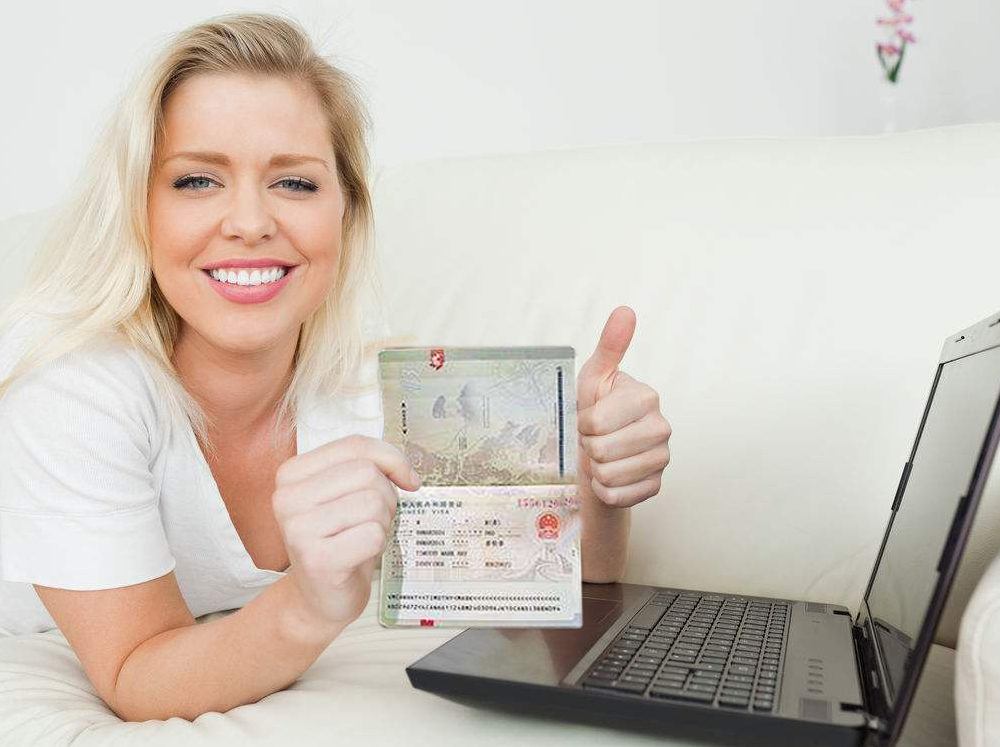 One of the biggest worries students have regarding working and studying in China is their China VISA requirements. Without a doubt, China is strict about VISAs. However, it can be quite easy to obtain your visa if you follow the right processes and understand the details involved.
For students planning a future in China, it is imperative to make sure you start on the right foot by following the laws around getting the right Chinese Visa.
GoAbroadChina has an experienced team here to guide you through the China Visa Application process. Here are some more details to help you understand the details around getting a visa for China.
While there are a number of Visa's available to travel, live and work in China, students coming to study and work in China need to ensure they get an X-Visa. Here are all the types of Visa's you may encounter when coming to China to study and intern, and what each is for.
Also called the 'Non-commercial visa', this visa is issued to those who are invited to come to China to take part in study tours, scientific or cultural exchanges, to conduct lectures, investigations or for other non-business purposes.
Prior to 2013, students could come to China for a six-month internship, paid or unpaid, on the F-Visa (Visitor Visa). These days, this visa has been updated and is now deemed for 'non-commercial' visits only. An F-Visa is most suited to people who are coming to offer their time in an unpaid volunteering capacity. Applying for this visa when coming to China for your internship usually ends in visa rejection.
Getting the Right Visa
While the above list does not include all the Visa's available for coming to China, it does include those you may encounter as you apply to come to China. The visa type you apply for will depend on what you are coming for, how long you'll be here for and often, how long in advance you've applied.
In summary:
The F-Visa is for invited volunteers and visitors.
L-Visas are for tourists only and cannot be used for legal internships.
The M-Visa has limitations when used for internships and are not ideal.
S-Visas can be used for internships within specific high-tech zones.
X-Visas are the most appropriate for internships
Both paid and unpaid internships are legal in China. You must, however, make sure you have the right visa. Pay attention to the guidelines of the particular city you will be staying in as the guidelines can differ, especially in certain technology zones where the foreigner-policies have been relaxed to encourage foreign workers.
Always insist on getting the right visa, don't compromise. Your visa application record will stay with you and in future may impact further visa applications if you get it wrong.
The China Visa Application Process
You'll need to wait before applying for your visa to China as you'll need documents from us to help with your application. Once you've gained acceptance into our program and paid, we'll send you the supporting documents you need to apply for your visa.
Step 1: Contact your closest China visa center, Chinese Embassy or Consulate to inquire about their Visa application process.
Step 2: Supply us with a copy of the passport you'll be using to travel to China so we can issue documents with the correct name and Passport number on them. We will supply you with a letter of invitation as well as other supporting documents as needed for the relevant visa. You must submit original documents for your visa application. Remember, if you have dual citizenship, you need to apply for your visa with the passport you intend traveling on. You'll need to use the same passport as identification for university application in China.
Step 3: Download and complete the Visa Application form from your nearest Chinese Visa Office, Consulate or Embassy's website. We can help you fill in the form and make sure it's correct before you submit it.
Step 4: Confirm whether you need to book an appointment for submission as you'll need to submit your documents in person (if necessary, you can entrust someone else (without a Power of Attorney) to act on your behalf.
Additional Documents Required for Visa Application
Under normal circumstances, you will usually also need the following documents in addition to the visa-specific documents listed above for a successful visa application:
Two recent passport-size photos
A valid passport that doesn't expire within six months of your stay in China
A Certified Physical Examination record (for those applying for an X-visa)
The visa application fee. All applicants will need to pay for their own visa application fee.
Visa Processing Time
Please note that the visa process varies in length, cost and application requirement depending on your nationality. Confirm the processing time with your Visa Office.
Tips for Successful Visa Application
Here are some helpful tips for a successful visa application:
Only submit original documents for valid visa application.
You do not need a copy of an ID Card for a Chinese Citizen for a study or business visa.
Check with your nearest Chinese Consulate before applying as it can be harder to get a visa to China, or one for the right length of stay if you are coming from some countries. In some instances organizing a double-entry visa may be a solution.
Ensure you're applying for the right visa type. You don't need a Z-Visa, for instance, unless you're coming to China for permanent full-time work. The Z-Visa requires you to have a bachelors degree and at least two years of proven experience.
The regulations around visa applications are constantly changing, make sure you confirm requirements for your visa type.
Great news for those coming to study and intern in China, the Ministry for Public Security announced earlier in 2018 that  they are lowering the exit and entry threshold  to make it easier for overseas talent to come and study and work in the city.
Visa Support
Our team is here to help you with guidance and advice throughout the Visa Application process. If you have more questions, we have a little more information on our main visa page or you can contact us and we'll be in touch to give you a hand where we can.