How to Reduce the Cost of Your Internship in China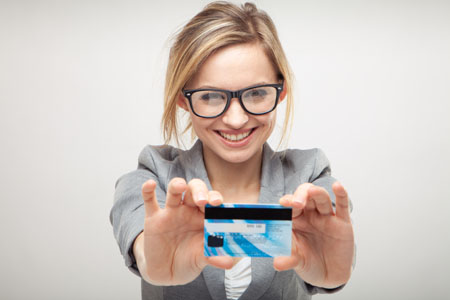 Coming to China on an internship can seem a little daunting when you start to look at the packages and the costs. You may also feel you don't want to travel across the world to work for free. We get this. We endeavor to help our students gain paid internships. However, there are also many other ways you can make your time in China worthwhile, including things you can do to legally bring down the cost of coming.
Getting Paid: Earning a Stipend
Depending on the type of visa you have, you may have different limitations regarding your internship in China. On the right visa, you will be able to legally get paid, or earn a stipend as it's called. While this stipend may help reduce the cost of living in China (transportation, food and insurance costs), it is usually not enough to cover the full cost of your internship.
What you get paid while here in China will depend on a few important factors:
How long you intern for. To get paid a stipend, you really need to stay long enough for the company to onboard you and show you the ropes, and for you to make a positive contribution to their workload. Staying for two weeks will not cut it.
The company you intern with. Each company will have its own remuneration plan and employee benefits. Some offer more than others. Often this depends on the industry you are in. For example, a hotel internship will often include meals and accommodation as part of the employee benefits.
Yes, your internship will give you experience and that is one of the reasons you are coming, but the stipend you are paid will depend on your experience and capabilities. If you've never had a job before, chances are you'll be offered a lower stipend than someone who's got work experience and especially if they have a little experience in their chosen field. Make sure your expectations of pay are comparative to your capabilities.
Your choice of city. Your stipend or pay will be impacted by where you choose to live in China. It goes without saying that bigger cities often come with bigger pay cheques. However, don't let this impact the importance of experiencing the smaller cities for they too can offer great value.
Understanding Salaries in China
China has had an economic boom thanks to globalization and the demand for our products. The growth in international trade has helped boost business, in turn helping to increase the median Chinese wage. This has benefited both Chinese locals and foreigners working in China. According to Trading Economics, China has had annual wages increase consistently year-on-year for more than a decade, with the 2017 median Chinese annual salary across the country coming to just above 7400 CNY. Of course, this is dependent on the industry and the city in which people work. For example, an average salary in Beijing will be higher than the average salary in Shanghai, although both will be higher than Guangzhou and Hangzhou. Despite this, the economic boom has been felt especially in our bigger cities where the average salary is well above the average. Some regional cities lag well behind but the experiences gained from staying in smaller more regional cities can be just as valuable.
Earning Additional Money
Experiencing life in China while studying, completing an internship or filling your gap year doesn't have to break the bank. There are ways you can reduce your budget and even recover some of the costs of your time in China.
Start your research early. As the saying goes "the early bird catches the worm". Keep an eye out for promotions and early bird specials. These can help bring down the initial cost of your internship and or learn Chinese program.
Come with a friend. Sounds odd, but it isn't. bringing a friend along can mean a discount for both of you, with the added bonus of being able to share the experience of a lifetime.
Become an ambassador. Our ambassador program offers additional benefits to our program participants including the potential for referral income.
Explore your options. All our programs are fully customizable and come with a range of options that can be added or removed depending on your needs and goals. Spend some time up front working out what you want most out of your trip and working out the better elements for inclusion. Our team can help you throughout this process.
Yes, you heard. There are some great ways you can raise some additional funds before you come to help pay for your time here. We've got some great tips for you on our funding page including some crowdfunding options you can look at.
Ask for help.Have a look at scholarship opportunities, bursaries and more. You never know, your entire time in China could be funded through a scholarship. Again, our funding tips page has some ideas on where to look.
Learn to budget.Putting together a budget and a plan to pay for your internship or learn Chinese program is a very important place to start. This will help you plan out the costs, the timing and what you can do to reduce or fully pay-off your studies and work abroad.
Other Ways to Save
Over and above fund-raising and earning an income, there are other ways you can reduce the cost of your time abroad.
Choose to homestay.Homestay with an approved Chinese family is the most affordable accommodation option for your time in China. You will have a room included and often meals as well. Language exchange can offer an additional option to help reduce the cost of accommodation. (Homestay comes with the added benefit of having a truly authentic Chinese experience).
Earn additional income.There are several ways you can legally earn an additional income whilst in China. Some of these are

Freelancing online.Sites such as Fiverr.com and freelance.com will enable you to freelance for an additional income.
Become a photographer.If you're a keen photographer there's an option to sell your amazing images of China online.
Find project-based opportunities. Short-term projects don't count as employment as they are so limited. Some opportunities could include voice-overs, software testers and more.
Teach your native language.If you are teaching on a freelance basis via online resources, it doesn't count as employment. Look up online opportunities to share your language with others.