Top Reasons Why You Should Intern in China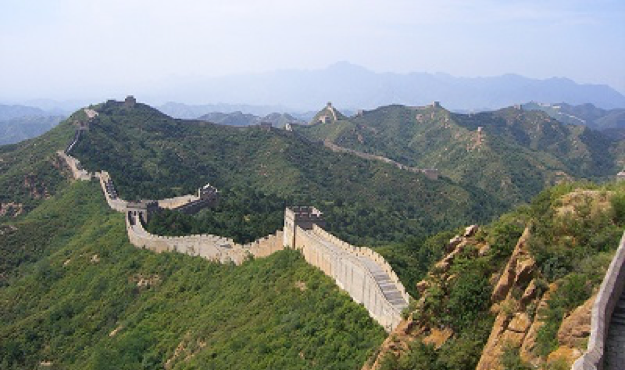 12:00 noon: I put my computer to sleep, grab my wallet and walk out to the small restaurants lining the streets outside of my office compound. This is my routine, Monday to Friday as I am doing a full time business internship in Beijing.
I will share some important reasons that have really solidified my decision to come and intern in China.
China is Unforgettable
Regardless of how you take that – good or bad, something in you will change when you are in China. The noisy streets, sightseeing around the city, going to The GreatWall, Summer Palace, being on Tian An Men Square (although truthfully speaking it is just a huge square that traffic flows through) but towards one side you have access to the Forbidden City. If in the beginning you are a little overwhelmed, don't worry, I felt the same way too, but you get used to it.
Affordability
In some respects this is true especially for those coming from more developed western countries. China has a currency exchange rate that is fairly good to a lot of other foreign currencies, making the cost of living in Beijingaffordable even if you are on a student budget.
Anyway, with the stipend you will be getting from the internship company, you will cover basic things.
New Things
Before I set foot in China, I'll be honest, I didn't know about "guanxi"; which I later learned just how important it is when conducting business in China. Connections are everything here! With the Go Abroad China internship program, I was able to attend one the networking events. Basically it's a chance to mingle with other professionals in the city. But I was advised: networking is not just about getting a business card; it is just another part of life.
Learn Chinese
Okay so I am not that keen about languages as I forget quickly and quite frankly I'm not great at languages. But I must admit, if you are already here you might as well put in a little effort like I am doing now (who would've thought!). I am taking some beginner Mandarin lessons with a private tutor over most weekends. I am not looking to get fluent but I want to learn mostly what I need at work or in simple business communication.


Food
I won't claim that I liked everything I've had to taste so far, but 4 weeks into my stay here, I have plenty of favorites already! Remember my initial point about China being unforgettable? add food to the things mentioned there.
History & Culture
Both very important elements that shape China. They say Chinese history dates back to over 3000 years ago, and actually some historical practices are still relevant today, from the practice of Traditional Chinese Medicine, taichi, music and martial arts.
For those interested to see how a modern Chinese family lives, then try the homestay in China option.
I think it is worth understanding all these aspects about China.
Forget about Privacy
From what I have noticed, in China people are quite forward and do not hesitate to ask anything personal. I am a guy and I still get asked about my weight and height, people will also ask about your salary, your family etc. I understand that they come from a friendly place to be asking these but as a foreigner it's still very surprising.


Opportunities Galore
With a huge population, fast moving economy, opening up to the West, opportunities are available in China for Westerners but I realized it is important to know your entry point and have contacts…remember that little point about "guanxi"?